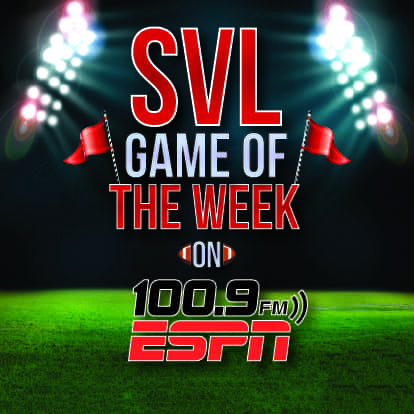 ESPN 100.9-FM is pleased to be the exclusive home for Saginaw Valley League athletics. A partnership that has grown each year, ESPN 100.9-FM and the SVL together put a spotlight on local high school sports.
During the fall, high school football takes center stage with the "SVL Game of the Week." Listeners have come to expect wall-to-wall coverage that includes pregame, live play-by-play on-site with our ESPN 100.9-FM broadcast crew, postgame and extended coverage online. Football coaches and student athletes throughout the area are profiled and interviewed.
In the winter months, the focus shifts to basketball. Beginning each December, local hoops is aired on Tuesday and Friday nights all the way through the MHSAA State Championships at the Breslin Center in East Lansing in mid-March. Pregame, live play-by-play on-site and postgame coverage is provided twice weekly featuring our broadcast crew.
At the end of each broadcast the Pat Carey Allstate Good Hands Play of the Game is selected. A full archive can be found here.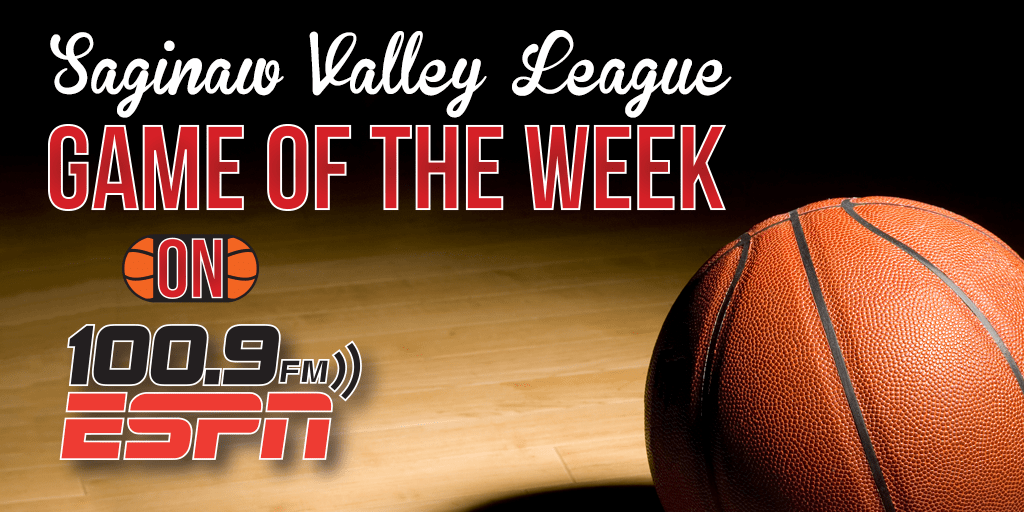 United Dairy Industry of Michigan – The Official Sports Recovery Drink of the SVL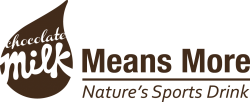 2015-16 SAGINAW VALLEY LEAGUE BASKETBALL SCHEDULE
December 11
Arthur Hill 77, Dow 55
Billy Burton (AH) 22 points
Trevor Davis (D) 19 points
Demarquis Simington (AH) 14 points
Mike Robb (D) 14 points
December 15
Dow 47, Mt. Pleasant 36 (Girls)
Molly Davis (D) 15 points
Ellie Taylor (D) 13 points
Logan Ingram (MP) 12 points
Mt. Pleasant 54, Dow 41 (Boys)
Noah Ingram (MP) 19 points
Obie Ricumstrict (MP) 15 points
Derek Cushman (D) 11 points
Mike Robb (D) 10 points
December 18
Midland  46, Mt. Pleasant 45
Obie Ricumstrict (MP) 17 points
Payton DeWildt (M) 15 points
Virgil Walker (M) 14 points
Noah Ingram (MP) 13 points
January 5
Mt. Pleasant 67, Saginaw Heritage 50
Noah Ingram (MP) 25 points
Justin McMurren (H) 21 points
TJ Black (MP) 14 points
Obie Ricumstrict (MP) 13 points
January 8
Arthur Hill 76, Midland 68
Vincent Johnson (AH) 27 points
Billy Burton (AH) 22 points
Payton DeWildt (M) 18 points
Matt Jarema (M) 15 points
Garrett Willis (M) 15 points
January 12
Saginaw 63, Midland 59
RonQuavious Southward (S) 20 points
Payton DeWildt (M) 19 points
Virgil Walker (M) 17 points
Marquise Goodman (S) 13 points
January 15
Saginaw 78, Arthur Hill 46
RonQuavious Southward (S) 17 points
Eddie Thigpen III (S) 16 points
Billy Burton (AH) 10 points
January 19
Heritage 53, Dow 38
Jessica Bicknell (H) 15 points
Molly Davis (D) 14 points
Jaela Richardson (H) 13 points
Ellie Taylor (D) 13 points
Moira Joiner (H) 11 points
January 22
Saginaw 69, Mt. Pleasant 40
RonQuavious Southward (S) 22 points
Obie Ricumstrict (MP) 14 points
Henry Speight (S) 13 points
Jalen Davis (S) 10 points
January 26
Midland 85, Southwestern 61
Payton DeWildt (M) 28 points
Ivan Warren (S) 25 points
Virgil Walker (M) 23 points
January 29
Arthur Hill 65, Dow 34
Billy Burton (AH) 18 points
Nate Moore (AH) 11 points
Kevin Murray (D) 10 points
February 2
Arthur Hill 54, Midland 49
Payton DeWildt (M) 24 points
Billy Burton (AH) 21 points
Nate Moore (AH) 10 points
February 5
Saginaw 66, Arthur Hill 37
Billy Burton (AH) 16 points
RonQuavious Southward (S) 15 points
Henry Speight (S) 13 points
February 9
Saginaw @ Midland (B) (Cancelled due to weather)
February 12
Dow 48, Heritage 40
Ellie Taylor (D) 13 points
Molly Davis (D) 12 points
Courtney McInerney (H) 9 points
Kaylee Wasco (D) 8 points
February 16
Mt. Pleasant 55, Heritage 53
Noah Ingram (MP) 18 points
TJ Black (MP) 17 points
Justin McMurren (MP) 10 points
February 17
Powers Catholic 65, Heritage 50
February 19
Arthur Hill 50, Mt. Pleasant 43
Billy Burton (AH) 24 points
Obie Ricumstrict (MP) 20 points
Nate Moore (AH) 9 points
Mitchell Bailey (MP) 8 points
February 23
Carman-Ainsworth 62, Midland 43
Michael Fletcher (CA) 14 points
Terry Armstrong (CA) 12 points
Kyle Johnson (M) 9 points
February 26
SVL Girls Championship
Heritage 64, Carman-Ainsworth 35
Destiny Strother (CA) 15 points
Jessica Bicknell (H) 12 points
Moira Joiner (H) 12 points
Shine Strickland-Gills (H) 12 points
SVL Boys Championship
Saginaw 75, Carman-Ainsworth 58
RonQuavious Southward (S) 26 points
Eddie Thigpen (S) 12 points
Henry Speight (S) 12 points
Ja'Kavien Lewis (CA) 12 points
Algevon Eichelberger (S) 11 points
Omari Duncan (CA) 10 points
Chan Pearson (CA) 10 points
March 2
MHSAA Class A Girls District 10 Semifinal
Heritage 66, Bay City Western 47
Moira Joiner (H) 18 points
Shine Strickland-Gills (H) 13 points
Jenna Falkenberg (H) 13 points
Sydnee Nesbitt (BCW) 12 points
MHSAA Class A Girls District 10 Semifinal
Dow 49, Midland 48
Ellie Taylor (D) 19 points
Maddie Barrie (M) 17 points
Skylar Howard (M) 12 points
Kaylee Wasco (D) 10 points
March 3
Lapeer 68, Midland 66
Eric McGeary (L) 28 points
Drew Rubick (L) 22 points
Kyle Johnson (M) 14 points
Cam Wing (M) 12 points
March 4
MHSAA Class A Girls District Final
Heritage 42, Dow 32
Moira Joiner (H) 16 points
Ellie Taylor (D) 16 points
March 7
MHSAA Class A Boys District Quarterfinal
Mt. Pleasant 81, Dow 70
Noah Ingram (MP) 44 points
Trevor Davis (D) 26 points
Obie Ricumstrict (MP) 22 points
Mike Robb (D) 15 points
MHSAA Class A Boys District Quarterfinal
Heritage 62, Bay City Western 51
Brendan Nesbitt (BCW) 13 points
Justin McMurren (H) 12 points
Majestik Dudley (H) 10 points
March 8
MHSAA Class A Girls Regional Semifinal
Heritage 25, Marquette 20
Jenna Falkenberg (H) 7 points
Jessica Bicknell (H) 4 points
Mallory McCartney (H) 4 points
Courtney McInerney (H) 4 points
March 9
MHSAA Class A Boys District Semifinal
Midland 49, Mt. Pleasant 48
Noah Ingram (MP) 21 points
Obie Ricumstrict (MP) 13 points
Payton Dewildt (M) 12 points
Matt Jarema (M) 10 points
MHSAA Class A Boys District Semifinal
Heritage 51, Bay City Central 44
Elijah Abenth (H) 21 points
Brian Elder (BCC) 18 points
Deon Gray (H) 9 points
March 10
MHSAA Class A Girls Regional Final
St. Johns 49, Heritage 46
Jessica Hafner (SJ) 13 points
Jenna Falkenberg (H) 12 points
Brooke Mazzolini (SJ) 12 points
Erika Ballinger (SJ) 10 points
Courtney McInerney (H) 8 points
March 14
MHSAA Class A Boys Regional Semifinal
Saginaw 65, Carman-Ainsworth 45
Darrion Adams (S) 21 points
Algevon Eichelberger (S) 17 points
Michael Fletcher (CA) 16 points
Henry Speight (S) 10 points
RonQuavious Southward (S) 10 points
March 16
MHSAA Class A Boys Regional Final
Midland 60, Saginaw 56
Payton Dewildt (M) 24 points
Henry Speight (S) 18 points
RonQuavious Southward (S) 13 points
Algevon Eichelberger (S) 13 points
Garrett Willis (M) 11 points
March 22
MHSAA Class A Boys State Quarterfinal
Macomb Dakota 66, Midland 47
Thomas Kithier (MD) 20 points
Jermaine Jackson, Jr. (M) 16 points
Payton Dewildt (M) 14 points
Tavin Allison (MD) 14 points
Garrett Willis (M) 10 points
Matt Jarema (M) 9 points
Virgil Walker (M) 7 points
Martin Money (M) 6 points 
---
2015 MHSAA FOOTBALL PLAYOFFS
1st Round
DIVISION 1: Lapeer 36, Davison 24
DIVISION 2: Dow 42, Midland 7 (SVL Game of the Week)
DIVISION 3: Mt. Pleasant 24, Gaylord 3
DIVISION 4: Powers Catholic 41, Goodrich 0
2nd Round
DIVISION 1: Romeo 34, Lapeer 14
DIVISION 2: Dow 41, Fenton 14 (SVL Game of the Week, Friday)
DIVISION 3: Mt. Pleasant 16, Petoskey 13 (SVL Game of the Week, Saturday)
DIVISION 4: Powers Catholic 41, Lake Fenton 0
Quarterfinals
DIVISION 2: Walled Lake Western 35, Dow 14 (SVL Game of the Week, Saturday)
DIVISION 3: East Grand Rapids 35, Mt. Pleasant 0
DIVISION 4: Powers Catholic 28, Richmond 7 (SVL Game of the Week, Friday)
Semifinals
DIVISION 4: Powers Catholic 21, Detroit Country Day 14 (SVL Game of the Week)
Finals
DIVISION 4: Zeeland West 40, Powers Catholic 14 (SVL Game of the Week)
2015 FINAL SAGINAW VALLEY LEAGUE FOOTBALL STANDINGS
SVL BLUE
| | | |
| --- | --- | --- |
| TEAM | CONFERENCE | OVERALL |
| Midland Dow | 6-0 | 8-1 |
| Flint Powers Catholic | 5-1 | 7-2 |
| Davison | 4-2 | 5-4 |
| Bay City Western | 3-3 | 3-6 |
| Saginaw | 2-4 | 3-6 |
| Saginaw Heritage | 1-5 | 2-7 |
| Flint Southwestern | 0-6 | 1-8 |
SVL RED
| | | |
| --- | --- | --- |
| TEAM | CONFERENCE | OVERALL |
| Lapeer | 6-0 | 9-0 |
| Midland | 5-1 | 7-2 |
| Mt. Pleasant | 4-2 | 7-2 |
| Flint Carman-Ainsworth | 3-3 | 4-5 |
| Bay City Central | 2-3 | 3-6 |
| Flint Northwestern | 1-5 | 2-7 |
| Saginaw Arthur Hill | 0-6 | 0-9 |
2015 SAGINAW VALLEY LEAGUE FOOTBALL SCHEDULE
Week 1
Mt. Pleasant 34, Midland Dow 20 (SVL Game of the Week)
Traverse City Central 42, Bay City Western 13
Davison 29, Fenton 26
Flint Beecher 36, Flint Northwestern 14
Flint Kearsley 36, Flint Southwestern 6
Flushing 27, Flint Powers Catholic 11
Grand Blanc 21, Flint Carman-Ainsworth 14
Lapeer 48, Rochester 0
Saginaw Heritage 28, Saginaw Arthur Hill 18
North Branch 37, Saginaw 14
Swartz Creek W, Bay City Central L (Forfeit)
Midland 42, Traverse City West  11
Week 2
Midland 48, Bay City Central 7 (SVL Game of the Week)
Midland Dow 42, Bay City Western 14
Davison 52, Saginaw 14
Lapeer 35, Flint Northwestern 8
Mt. Pleasant 31, Flint Carman-Ainsworth 13
Flint Southwestern 6, Saginaw Arthur Hill 0
Flint Powers Catholic 47, Saginaw Heritage 0
Week 3
Flint Powers Catholic 45, Bay City Western 7 (SVL Game of the Week)
Lapeer 45, Bay City Central 7
Flint Carman-Ainsworth 21, Davison 14
Midland 49, Flint Northwestern 20
Saginaw 20, Flint Southwestern 0
Midland Dow 42, Saginaw Heritage 0
Mt. Pleasant 38, Saginaw Arthur Hill 22
Week 4
Lapeer 49, Saginaw Heritage 0 (SVL Game of the Week)
Bay City Western 32, Saginaw 18
Flint Powers Catholic 10, Davison 0
Flint Carman-Ainsworth 35, Flint Northwestern 18
Midland Dow 41, Flint Southwestern 0
Midland 21, Mt. Pleasant 14
Bay City Central 34, Saginaw Arthur Hill 30
Week 5
Midland Dow 35, Flint Powers Catholic 30 (SVL Game of the Week)
Bay City Central 28, Flint Northwestern 22
Davison 31, Flint Southwestern 10
Midland 55, Bay City Western 7
Lapeer 35, Mt. Pleasant 14
Flint Carman-Ainsworth 34, Saginaw Arthur Hill 8
Saginaw 28, Saginaw Heritage 7
Week 6
Midland 14, Flint Carman-Ainsworth 3 (SVL Game of the Week)
Davison 35, Bay City Western 21
Mt. Pleasant 42, Flint Northwestern 22
Lapeer 47, Saginaw Arthur Hill 0
Midland Dow 27, Bay City Central 12
Flint Powers Catholic 51, Saginaw 0
Saginaw Heritage 7, Flint Southwestern 6
Week 7
Lapeer 49, Midland 21 (SVL Game of the Week)
Flint Carman-Ainsworth 40, Bay City Central 0
Bay City Western 46, Saginaw Heritage 27
Flint Powers Catholic 36, Flint Southwestern 0
Midland Dow 41, Davison 28
Mt. Pleasant 49, Saginaw 20
Flint Northwestern 34 Saginaw Arthur Hill 16
Week 8
Mt. Pleasant 42, Bay City Central 7 (SVL Game of the Week)
Davison 42, Saginaw Heritage 3
Lapeer 21, Flint Carman-Ainsworth 14
Flint Powers Catholic 51 Flint Northwestern 20
Bay City Western 41, Flint Southwestern 20
Midland 27, Saginaw Arthur Hill 0
Midland Dow 48, Saginaw 6
Week 9
Midland Dow 49, Midland 28 (SVL Game of the Week)
Bay City Central 41, Bay City Western 14
Flint Northwestern 20, Flint Southwestern 6
Flint Powers Catholic 21, Flint Carman-Ainsworth 12
Lapeer 42, Davison 7
Saginaw 44, Saginaw Arthur Hill 22
Mt. Pleasant 48, Saginaw Heritage 13