Another week is in the books, which means another DPR comes your way. Two great matchups headlined the Saginaw Valley League slate last week with Lapeer hosting Mt. Pleasant and Dow welcoming in Powers Catholic.
Lapeer and Midland both remain entrenched in the top two spots of our power rankings after their wins last week. These two are on a collision course which culminates in a matchup at Midland Community Stadium on Oct. 9, a game you can hear on ESPN 100.9-FM. Lapeer goes on the road to face Arthur Hill this week, while the Chemics host Carman-Ainsworth in our SVL Game of the Week on Friday.
With Dow holding off Powers Catholic late to preserve a 35-30 victory in the most recent game of the week featured on ESPN 100.9-FM, the Chargers move up one spot.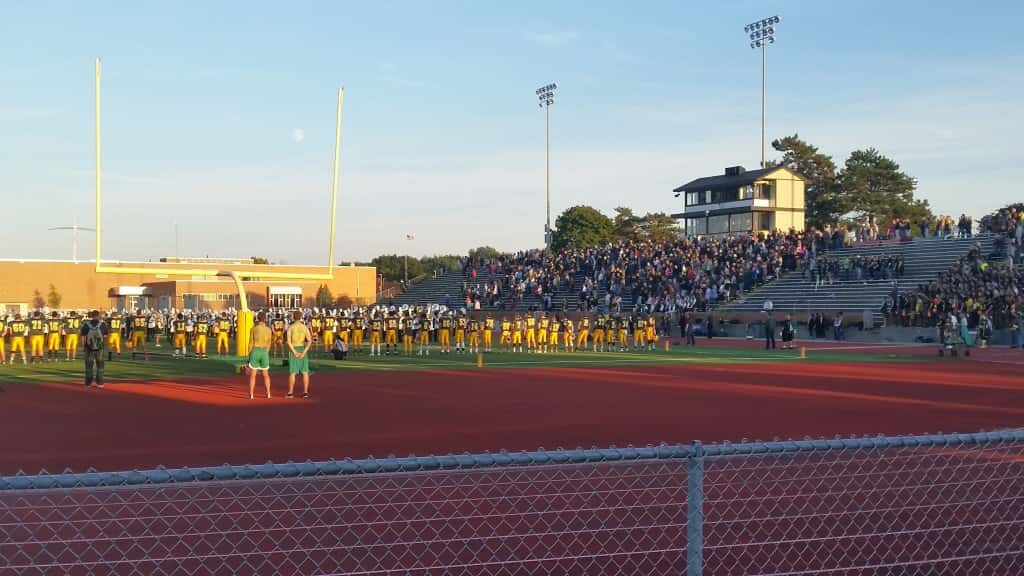 Both Carman-Ainsworth and Davison easily dispatched of opponents Arthur Hill and Southwestern to each jump two spots. Powers Catholic falls three spots after their loss to Dow.
Yes, I realize Powers Catholic shut out Davison 10-0 just two weeks ago, but the way Dow handled the Chargers in the 1st half pushed them lower in the rankings. It's worth noting that Powers' next three games are against opponents with a combined record of 3-12 (Saginaw, Southwestern, Northwestern). As long as they take care of business, there's no reason they can't work their way back into the Top 5 depending on how other games shake out.
With their 35-14 road loss to Lapeer, which is not something to be too broken up about, Mt. Pleasant falls two spots. The Oilers, too, will benefit from a favorable schedule to close out the regular season: vs Northwestern, @ Saginaw, vs Bay City Central, vs Heritage.
Bay City Central and Saginaw each jump up one spot with their wins last week.
With that, here's how I think the league shakes out heading into Week 6.
1. Lapeer (5-0)
2. Midland (5-0)
3. Dow (4-1)
4. Carman-Ainsworth (3-2)
5. Davison (3-2)
6. Powers Catholic (3-2)
7. Mt. Pleasant (3-2)
8. Bay City Central (2-3)
9. Saginaw (2-3)
10. Southwestern (1-4)
11. Bay City Western (1-4)
12. Heritage (1-4)
13. Arthur Hill (0-5)
14. Northwestern (0-5)