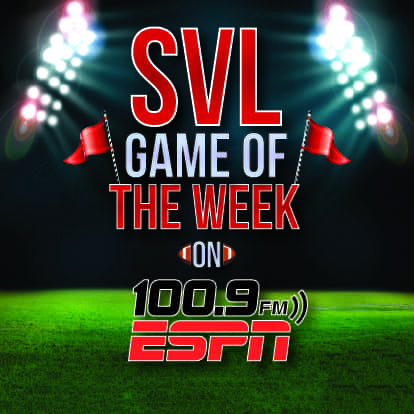 ESPN 100.9-FM is pleased to be the exclusive home for Saginaw Valley League athletics. A partnership that has grown each year, ESPN 100.9-FM and the SVL together put a spotlight on local high school sports.
During the fall, high school football takes center stage with the "SVL Game of the Week." Listeners have come to expect wall-to-wall coverage that includes pregame, live play-by-play on-site with our ESPN 100.9-FM broadcast crew of Chris Vosters, Stu Schweigert and Matt DeVries, postgame and extended coverage online.
New for 2016 is a second game featured each week. Brad Tunney and Christian Taylor travel to a separate site and broadcast a different matchup in the SVL. That game is streamed on "The Deuce" which can be found here. Fans can still hear our game of the week over the air on 100.9-FM and on the primary stream here.
In the winter months, the focus shifts to basketball. Beginning each December, local hoops is aired on Tuesday and Friday nights all the way through the MHSAA State Championships at the Breslin Center in East Lansing in mid-March. Pregame, live play-by-play on-site and postgame coverage is provided twice weekly.
At the end of each broadcast the Pat Carey Allstate Good Hands Play of the Game is selected. A full archive can be found here.
To find the 2015-16 season archives, click here.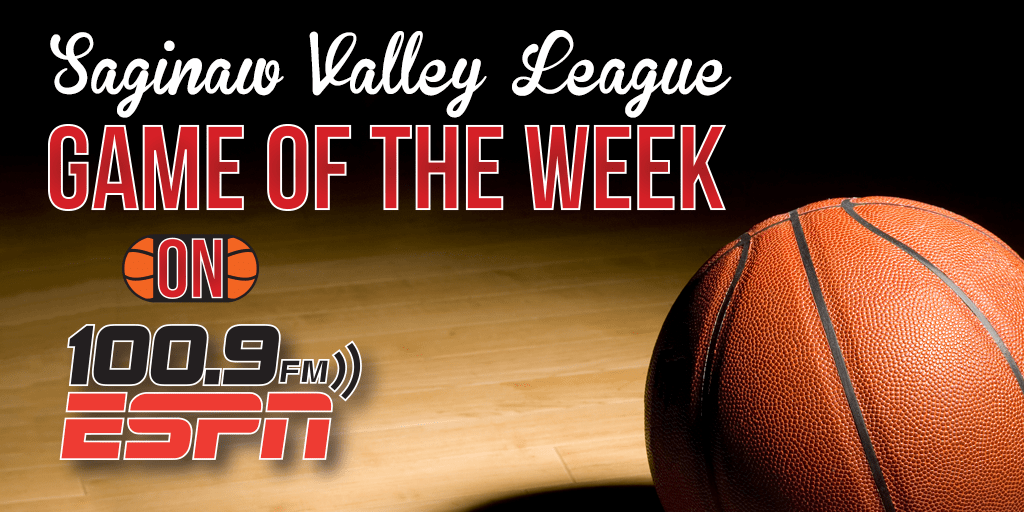 United Dairy Industry of Michigan – The Official Sports Recovery Drink of the SVL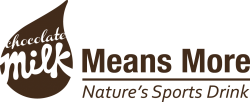 ---
2016-17 SAGINAW VALLEY LEAGUE BASKETBALL SCHEDULE
(The following broadcast schedule is subject to change.)
November 29
Freeland 44, Midland 33 (Girls)
Jenna Gregory (F) 16 points
Jessica Piper (F) 12 points
December 9
Arthur Hill 74, Midland Dow 49
Zach Chichester (D) 15 points
Vincent Johnson (AH) 15 points
Jimmy Bell (AH) 13 points
Jokwani Moore (AH) 10 points
Dion Hardy (AH) 10 points
December 13
Heritage 67, Midland 42 (Girls)
Shine Strickland-Gills (H) 21 points
Jessi Bicknell (H) 17 points
Moira Joiner (H) 13 points
Alex VanSumeren (M) 12 points
December 20
John Glenn 39, Bay City Central 34
Dequez Weathers (BCC) 11 points
Tyler Senk (JG) 9 points
January 3
Arthur Hill 48, Midland 34
Jokwani Moore (AH) 12 points
Vincent Walker (M) 10 points
January 6
Midland Dow 71, Lapeer 55
Trevor Davis (D) 21 points
Drew Knickerbocker (L) 17 points
Zach Chichester (D) 14 points
Isaac Moolenaar (D) 12 points
Drew Rubick (L) 10 points
January 10
Saginaw @ Midland Cancelled due to inclement weather
January 13
Saginaw 59, Arthur Hill 49
Henry Speight (S) 23 points
Reggie Williams (AH) 15 points
Jokwani Moore (AH) 15 points
RonQuavious Southward (S) 10 points
January 17
OT: Heritage 50, Midland Dow 47 (Girls)
Ellie Taylor (D) 16 points
Kaylee Wasco (D) 16 points
Moira Joiner (H) 12 points
Jessi Bicknell (H) 11 points
January 20
Mt. Pleasant 68, Saginaw 60
Henry Speight (S) 22 points
Obie Ricumstrict (MP) 21 points
Noah Ingram (MP) 18 points
Bailey Mitchell (MP) 12 points
January 27
Saginaw 70, Heritage 57
Henry Speight (S) 23 points
Qua Southward (S) 20 points
Luke Telder (H) 18 points
Eddie Thigpen III (S) 11 points
Bryce Williams (H) 11 points
January 31
Arthur Hill 61, Midland 54
Garrett Willis (M) 22 points
Jokwani Moore (AH) 12 points
Mike Harris (H) 11 points
John White (M) 10 points
Jimmy Bell (AH) 10 points
February 3
Saginaw 79, Arthur Hill 66
Vincent Johnson (AH) 25 points
RonQuavious Southward (S) 20 points
Henry Speight (S) 17 points
Chaz Woods (S) 15 points
February 7
Saginaw 62, Midland 47
RonQuavious Southward (S) 28 points
John White (M) 18 points
Eddie Thigpen (S) 16 points
Garrett Willis (M) 15 points
February 10
Midland Dow 46, Heritage 44 (Girls)
Mallory McCartney (H) 16 points
Kayle Wasco (D) 13 points
Moira Joiner (H) 10 points
February 14
Heritage 57, Mt. Pleasant 51
Noah Ingram (MP) 23 points
Max Wiersema (H) 18 points
Obie Ricumstrict (MP) 17 points
Justin McMurren (H) 13 points
Deon Gray (H) 11 points
February 17
Carman-Ainsworth 70, Midland 42
Omari Duncan (CA) 15 points
Michael Fletcher (CA) 14 points
Troy Brown (CA) 10 points
February 21
Saginaw 70, Mt. Pleasant 35
RonQuavious Southward (S) 20 points
Freddie McIntosh (S) 12 points
Tamar Heart (S) 10 points
February 24
SVL Championships @ Midland Dow
GIRLS: Heritage 52, Carman-Ainsworth 22
Moira Joiner (H) 24 points
Chenelle King (CA) 9 points
Jessi Bicknell (H) 9 points
BOYS: Carman-Ainsworth 99, Saginaw 60
O'Mari Duncan (CA) 30 points
Ja'Kavien Lewis (CA) 27 points
RonQuavious Southward (S) 21 points
Michael Fletcher (CA) 15 points
February 27
MHSAA Girls District Quarterfinal @ Saginaw Heritage
Heritage 59, Mt. Pleasant 11
Moira Joiner (H) 17 points
Jessi Bicknell (H) 17 points
March 1
MHSAA Girls District Semifinal @ Saginaw Heritage
Midland Dow 37, Heritage 30
Maizie Taylor (D) 13 points
Molly Davis (D) 11 points
Kaylee Wasco (D) 10 points
March 3
MHSAA Girls District Final @ Saginaw Heritage
Midland Dow 68, Bay City Western 51
Ellie Taylor (D) 22 points
Kaylee Wasco (D) 15 points
Sydney Nesbitt (BCW) 15 points
Kyleigh Ayala (BCW) 15 points
McKenna Walker (BCW) 11 points
Molly Davis (D) 10 points
March 6
MHSAA Boys District Quarterfinal @ Owosso
Flushing 39, Carman-Ainsworth 36
Ja'Kavien Lewis (CA) 14 points
Joe Kujat (F) 12 points
Tyler Jamison (F) 11 points
O'Mari Duncan (CA) 10 points
March 7
MHSAA Girls Regional Semifinal @ Gaylord
Midland Dow 59, Marquette 36
Asjia Blanton (D) 19 points
Kaylee Wasco (D) 14 points
Ellie Taylor (D) 14 points
March 8
MHSAA Boys District Semifinal @ Bay City Central
Mt. Pleasant 59, Midland 53
Obie Ricumstrict (MP) 15 points
Noah Ingram (MP) 13 points
Jordan Patty (M) 11 points
Bailey Mitchell (MP) 10 points
Garrett Willis (M) 10 points
John White (M) 10 points
March 9
MHSAA Girls Regional Final @ Mt. Pleasant
Flushing 45, Midland Dow 39
Lauren Newman (F) 17 points
Kaylee Wasco (D) 13 points
Molly Davis (D) 13 points
March 10
MHSAA Boys District Final @ Flint Kearsley
Saginaw 75, Arthur Hill 47
Henry Speight (S) 17 points
Qua Southward (S) 16 points
Vincent Johnson (AH) 14 point
Eddie Thigpen (S) 14 points
March 13
MHSAA Boys Regional Semifinal @ Carman-Ainsworth
Saginaw 56, Flushing 52
RonQuavious Southward (S) 20 points
Henry Speight (S) 16 points
Joe  (M) 11 points
Adam Solomon (F) 11 points
Eddie Thigpen III (S) 11 points
March 15
MHSAA Boys Regional Final @ Mt. Pleasant
Saginaw 75, Traverse City West 65
Eddie Thigpen (S) 30 points
Miigwaanhs Barrientoz (TCW) 24 points
Qua Southward (S) 16 points
Ryan Hayes (TCW) 14 points
Henry Speight (S) 10 points
March 21
MHSAA Boys State Quarterfinal @ Davison
Clarkston 70, Saginaw 50
Foster Loyer (C) 27 points
Dylan Alderson (C) 21 points
Henry Speight (S) 19 points
Ronquavious Southward (S) 13 points
---
2016 MHSAA FOOTBALL PLAYOFFS
1st Round (Oct. 28)
Division 1: Davison 48, Grand Blanc 12 | ESPN1009.com
Division 1: Clarkston 45, Lapeer 21
Division 2: Midland Dow 55, Bay City Central 14 | ESPN 100.9-FM, ESPN1009.com, TuneIn
Division 2: Fenton 49, Carman-Ainsworth 14
Division 4: Powers Catholic 20, Lake Fenton 19
2nd Round (Nov. 4)
Division 1: Clarkston 31, Davison 14  | ESPN1009.com
Division 2: Fenton 49, Midland Dow 42 | ESPN 100.9-FM, ESPN1009.com, TuneIn
Division 4: Corunna 20, Powers Catholic 14
---
2016 FINAL SAGINAW VALLEY LEAGUE FOOTBALL STANDINGS
SVL BLUE
| | | |
| --- | --- | --- |
| TEAM | CONFERENCE | OVERALL |
| Flint Carman-Ainsworth | 6-0 | 6-3 |
| Midland Dow | 5-1 | 8-1 |
| Flint Powers Catholic | 4-2 | 5-4 |
| Bay City Central | 3-3 | 6-3 |
| Saginaw Heritage | 2-4 | 3-6 |
| Saginaw Arthur Hill | 1-5 | 1-8 |
| Flint Northwestern | 0-6 | 0-8 |
SVL RED
| | | |
| --- | --- | --- |
| TEAM | CONFERENCE | OVERALL |
| Davison | 6-0 | 9-0 |
| Lapeer | 5-1 | 7-2 |
| Midland | 4-2 | 4-5 |
| Mt. Pleasant | 3-3 | 5-4 |
| Bay City Western | 2-4 | 2-7 |
| Saginaw | 1-5 | 2-7 |
| Flint Southwestern | 0-6 | 1-8 |
---
2016 SAGINAW VALLEY LEAGUE FOOTBALL SCHEDULE
Week 1 (Aug. 25)
Midland Dow 41, Mt. Pleasant 14 (SVL Game of the Week)
Clarkston 28, Lapeer 7
Flushing 26, Powers Catholic 14
Traverse City West 42, Midland 14
Saginaw Heritage 9, Saginaw 6
Traverse City Central 41, Bay City Western 0
Davison 62, Saginaw Arthur Hill 12
Bay City Central 13, Swartz Creek 12
Grand Blanc 49, Flint Carman-Ainsworth 25
Flint Beecher 33, Flint Northwestern 0
Lake Fenton 41, Flint Southwestern 7
Week 2 (Sept. 1)
Davison 49, Mt. Pleasant 14 (SVL Game of the Week)
Bay City Western 53, Midland 25
Midland Dow 34, Bay City Central 14
Flint Powers Catholic 56, Saginaw Heritage 34
Lapeer 30, Flint Southwestern 14
Saginaw 40, Flint Northwestern 0
Flint Carman-Ainsworth 46, Saginaw Arthur Hill 0
Week 3 (Sept. 9)
Lapeer 48, Bay City Western 0 (SVL Game of the Week)
Midland Dow 35, Saginaw Heritage 0
Midland 20, Flint Southwestern 12
Davison 56, Flint Carman-Ainsworth 21
Mt. Pleasant 28, Saginaw 0
Flint Powers Catholic 52, Bay City Central 32
Saginaw Arthur Hill 18, Flint Northwestern 6
Week 4 (Sept. 16)
Midland 31, Mt. Pleasant 28 (SVL Game of the Week)
Lapeer 48, Saginaw Heritage 13
Bay City Western 7, Saginaw 6
Carman-Ainsworth 41, Flint Powers Catholic 7
Midland Dow 56, Flint Northwestern 6
Bay City Central 49, Saginaw Arthur Hill 0
Davison 42, Flint Southwestern 6
Week 5 (Sept. 23)
Midland Dow 41, Flint Powers Catholic 0 (SVL Game of the Week)
Saginaw Heritage 51, Saginaw Arthur Hill 6 (SVL Online Game)
Lapeer 35, Mt. Pleasant 6
Bay City Central 28, Midland 14
Davison 56, Saginaw 0
Flint Carman-Ainsworth 59, Flint Northwestern 6
Bay City Western 14 , Flint Southwestern 13
Week 6 (Sept. 30)
Davison 20, Midland 0 (SVL Game of the Week)
Flint Carman-Ainsworth 43, Bay City Central 34 (SVL Online Game)
Midland Dow 48, Bay City Western 21
Lapeer 31, Saginaw 0
Mt. Pleasant 14, Flint Southwestern 13
Flint Powers Catholic 30, Saginaw Arthur Hill 6
Saginaw Heritage 45, Flint Northwestern 0
Week 7 (Oct. 7)
Davison 28, Lapeer 7 (SVL Game of the Week)
Mt. Pleasant 35, Bay City Western 28 (SVL Online Game)
Midland 41, Saginaw 6
Midland Dow 44, Saginaw Arthur Hill 6
Bay City Central 38, Flint Northwestern 14
Flint Carman-Ainsworth 48, Saginaw Heritage 21
Flint Powers Catholic 33, Flint Southwestern 6
Week 8 (Oct. 14)
Flint Carman-Ainsworth 34, Midland Dow 27 (SVL Game of the Week)
Lapeer 27, Midland 9 (SVL Online Game)
Bay City Central 17, Saginaw Heritage 14
Mt. Pleasant 62, Saginaw Arthur Hill 24
Flint Southwestern 23, Saginaw 8
Flint Powers Catholic 40, Flint Northwestern 8
Davison 56, Bay City Western 7
Week 9 (Oct. 21)
Midland Dow 26, Midland 22 (SVL Game of the Week)
Davison 42, Flint Powers Catholic 7 (SVL Online Game)
Bay City Central 34, Bay City Western 13
Lapeer 24, Flint Carman-Ainsworth 14
Mt. Pleasant 28, Saginaw Heritage 17
Saginaw 40, Saginaw Arthur Hill 0
Flint Northwestern 8, Flint Southwestern 7