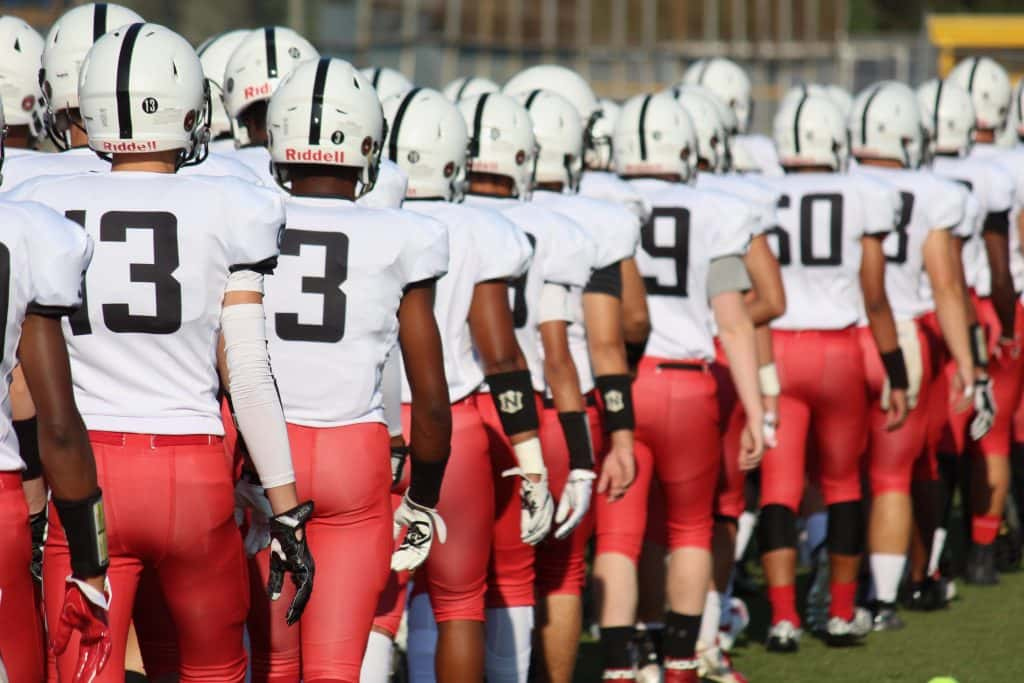 Two undefeated teams playing against each other headline Week 5 of the Saginaw Valley League.
The Grand Blanc Bobcats (4-0, 2-0 SVL Red) battle the Davison Cardinals (4-0, 2-0 SVL Red) at 7 p.m. on Sept. 21. The game, played at Grand Blanc High School, is the 59th all-time meeting between the two programs.
Coached by Clint Alexander, the Bobcats are led by junior quarterback Tylor Leedom, who completed 10-of-15 passes for 247 yards and four touchdowns in last week's 42-14 dominance over Flint Carman-Ainsworth.
"I haven't ever played teams as good as Davison, but I'm ready," Leedom said.
Only holding a 21-13 lead over Flint Powers a week ago, Davison senior starting quarterback Cannon Hall opened up the second half with an eight-yard rushing score for a 28-13 lead. It was not the first or the last time the quarterback found the end zone.
Hall, under head coach Jacob Weingartz, finished 6-of-10 passing for 121 yards and two touchdowns, adding 134 rushing yards and three scores in what turned out to be a 50-20 victory.
"He's a more complete player this year," Weingartz said. "He has more touchdown passes through four weeks than he did all last season. You could load up the box and force him to throw, but that's where he's upped his game.
"He spent all offseason working on his craft. Everyone knows he can run the crap out of the ball."
On the season, Hall has yet to throw an interception. He has eight touchdowns and 539 yards with a 62.1 percent completion rate. He leads the Saginaw Valley League in rushing – 74 carries for 518 yards and 11 touchdowns.
Senior running back Mike Jamerson is right behind his teammate with 47 carries for 389 yards and three scores.
Mick McCabe of the Detroit Free Press, among others, has continuously picked Davison to lose football games. The only time the media predicted a Cardinals victory was against Bay City Western and Flint Powers. Against Southfield and Flint Carman-Ainsworth, a loss was expected.
Turns out, Weingartz's group proved everyone wrong.
The first-year Davison head coach uses the underdog mentality as motivation. The entire football team, Hall included, finds enjoyment in surprising the opposition.
"When you're playing a team like Grand Blanc, they are all over social media and have 90 kids on their varsity team. We have 40," Weingartz explained. "They've got 2,600 kids in their school and we have 1,600. We love being the underdog."
Weingartz has watched hours of film on Grand Blanc. He pointed out the Bobcats have yet to run the football and believes his defense could take advantage of Grand Blanc's pass-heavy offense.
On the defensive side of the ball, Davison has been most successful with its linebackers. Senior Cal Stefanko has been a focal point on that side of the football.
"We just have to go in and stick with our blue-collar work ethic to be successful, but we have our work cut out for us," Weingartz said.