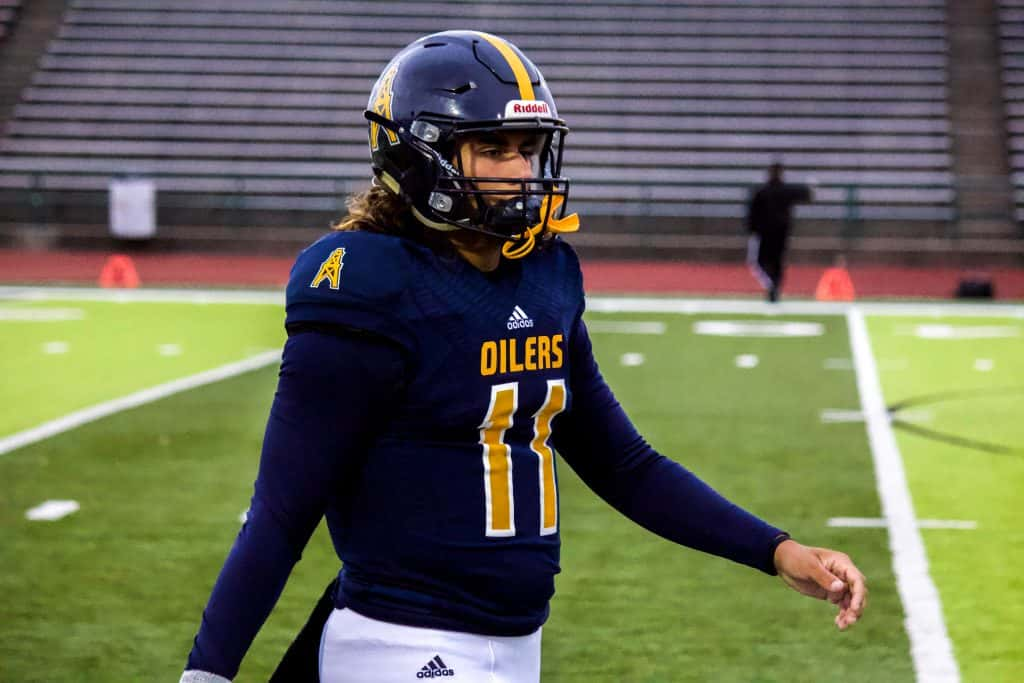 When a college coach moves from one university to another, the family usually tags along. At least that was the case for Jackson Ostrowsky.
Jackson was a sophomore quarterback at Marquette High School when he learned of his move to Mt. Pleasant due to his father's new job at Central Michigan University.
The head coach of Northern Michigan University from 2012 to 2016, Chris Ostrowsky, Jackson's father, accepted the offensive coordinator job under CMU coach John Bonamego in March 2017.
Jackson packed his bags and moved to Mt. Pleasant – new environment, friends and football team – at the beginning of the summer.
Mt. Pleasant coach Jason McIntyre was not too intrigued due to the commonality of getting new players through CMU. But once the 13th-year head coach learned of Jackson's quarterback skills, his ears perked up.
"I heard (Chris) had a son who played quarterback at Marquette, so I started looking things up," McIntyre said. "Now, Jackson is an Oiler. That's what he will tell you."
Jackson didn't just become an Oiler. He created a legacy for himself on the gridiron, and it all began in the summer of 2017.
*****
The 6-foot, 195-pound quarterback spent the warmer half of the year working out at Mt.Pleasant High School. Others were with him in competition for the quarterback job, but Jackson took the bull by the horns.
"The guys really welcomed me in," Jackson said. "It made a hard thing very easy. Having the family feel is critical. We are a family and just want to win."
Watching from the outside, McIntyre said Jackson respected the other quarterbacks but had an attitude that showed he'd take the starting spot. So, he took it.
Jackson was named the starter for the 2017 season and led the Oilers to a 5-4 record.
"He was here all summer," McIntyre said. "He appreciated the other quarterbacks, but he knew he was going to take their spot."
Prior to being named the starter, Jackson quickly learned the four fundamental values of a Mt. Pleasant football player: family, character, effort and attitude. His understanding and display of that moral code helped put the Oilers on the map.
"If you have those four, you'll play on the field," Jackson explained. "If you have that for an entire team, you'll have something special."
*****
Fast forward one year, and Mt. Pleasant finished the regular season with a perfect 9-0 record. The accomplishment earned McIntyre's group the No. 1 spot in its Region 1 district of their Division 3 MHSAA Playoff bracket.
Others in the district include No. 2 Cedar Springs, No. 3 Gaylord and No. 4 Petoskey, which Mt. Pleasant will play in the first round on Oct. 26.
The only other unbeaten regular seasons in Mt. Pleasant history 1943, 1953, 1992, 2009, 2010 and 2011.
"I'm living right now in Mt. Pleasant," Jackson explained. "I'm loving it. It's special because of the way we love and understand each other. Nobody wants to be the star. We just want to win."
Jackson finished the regular season with superlative numbers – 81-of-134 through the air for 1,360 yards, 16 touchdowns and eight rushing scores. McIntyre described his starting quarterback as a gamer, someone who loves the game and owns the highest level of desire to win.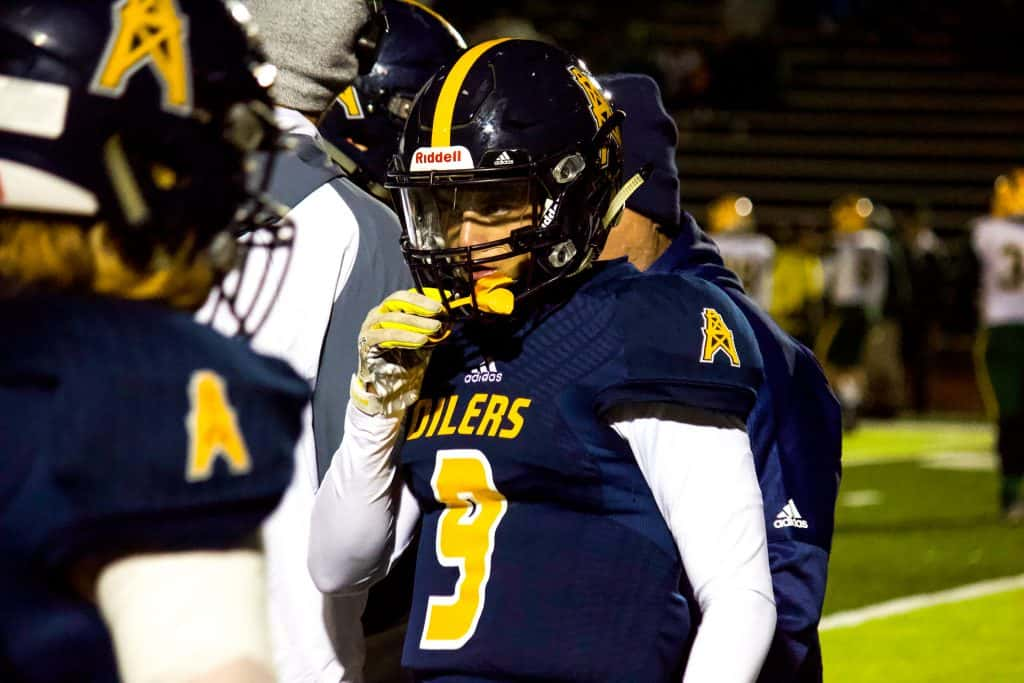 His younger brother, Jo, was a key factor in the first-rate numbers for Jackson. Jo caught 25 passes from his brother for 493 yards and six touchdowns.
When Jackson came to Mt. Pleasant in the early summer of 2017, Jo tagged along. It was a package deal for McIntyre.
"They are both tremendous football players. They are two different personalities, but Jo is just as good and competitive."
Even though Jo has another year of high school football remaining, Jackson knows he is only one loss from the end. Right now, he's focused on winning games.
Once the season officially ends, regardless of if it's as state champions or in a first-round loss, the quarterback will reminisce.
"It's been a crazy experience," Jackson said. "I've grown a bond with my guys so close. It's unbreakable. I love my guys.
"I'll reflect when it's done."
McIntyre has one message for Jackson – "Enjoy it. It's almost over. You never know what's coming next year."