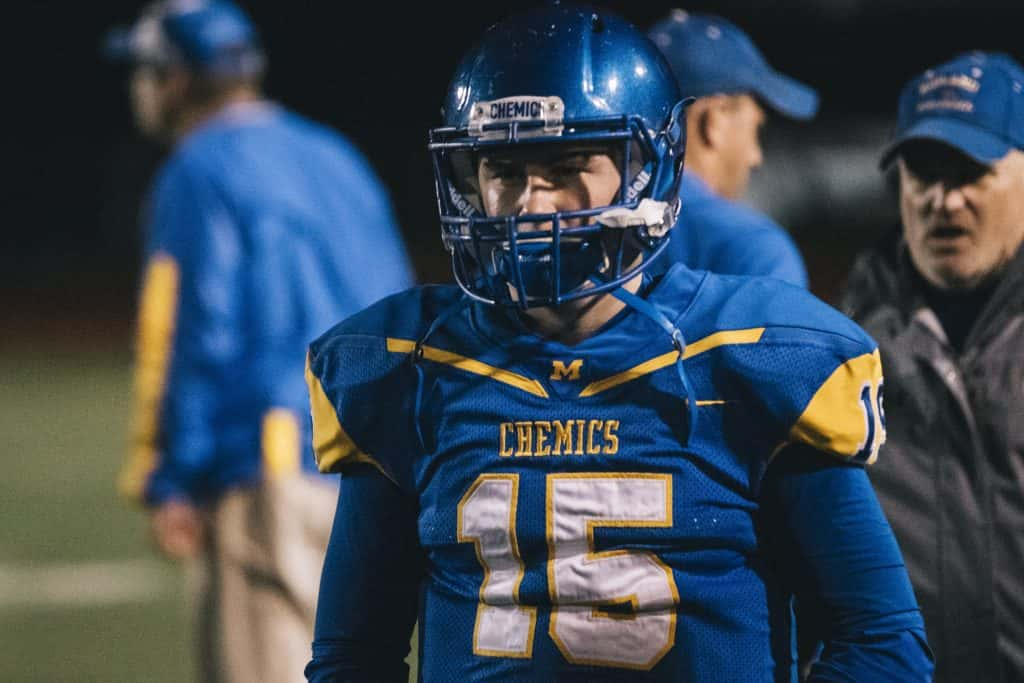 Growing up in Al Money's family, playing baseball, basketball and football at Midland High School was an expectation. His brother, Martin, has gone on to play baseball for Saginaw Valley State after graduating in the spring.
And at a young age, Al fell in love with the quarterback position.
Two weeks into Al's 2018 junior varsity season, the sophomore received an unexpected call.
Not a simple phone call, but one from varsity head coach Eric Methner to join the big squad – as the starting quarterback.
Money took the reins, leading the Chemics to a 6-3 record, a city championship over Dow High and a spot in the MHSAA playoffs.
*****
Midland dropped its first two games of the season against Traverse City West and Flint Carman-Ainsworth with senior Kadin Jacobs under center. The team averaged just 11 points per game. In 2017, Cade Methner was the starting signal caller and Jacobs was a threat at running back.
As someone who knew the offense, Jacobs quickly earned the starting spot. However, running back is where Jacobs fits best.
"We needed him to play offense, defense, and every special team," Methner said of Jacobs. "It allowed us to bring Al up."
Money was nervous at first, so Methner took each aspect of the game slow, but the youngster was ready for the challenge. Midland began winning games ­– three in a row, to be exact.
The Chemics downed Bay City Western, Saginaw Heritage, and Saginaw High before falling to Mount Pleasant. Adversity hit, but Money got right back up. He charged Midland to three more wins against Bay City Central, Bay City John Glenn, and Dow.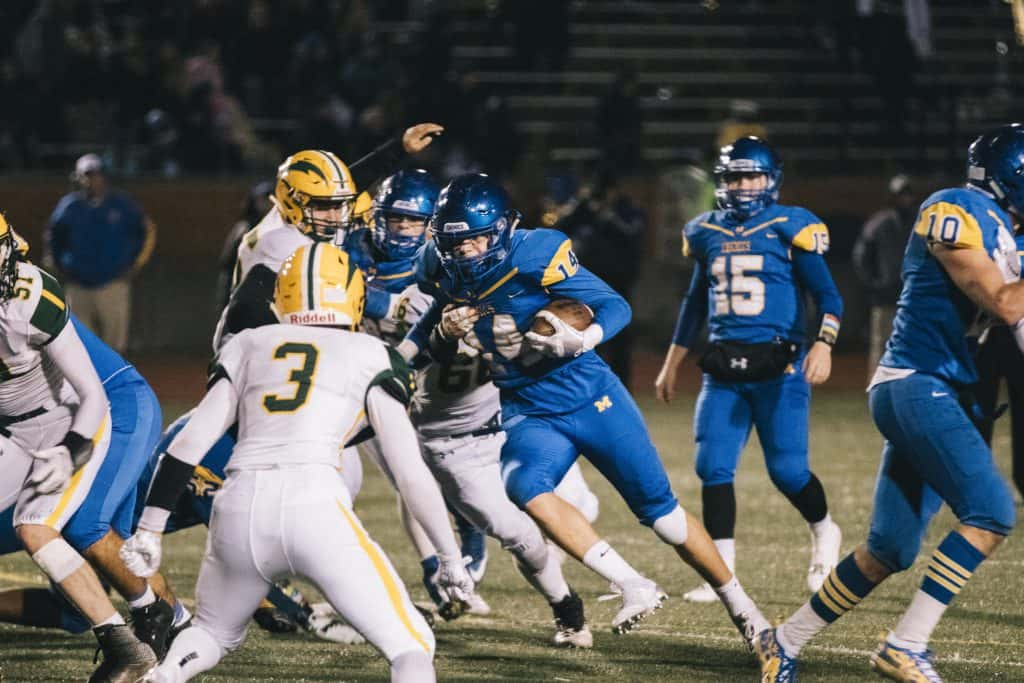 "We added a few things into our game plan every week," Methner said. "The moment isn't too much for Al. He's got a great head on his shoulders. I'm really proud of him."
With the offense evolving every week as more information was mixed in, Methner began to notice Money's level head. When players make the move from JV to varsity, the common issue is the speed of the game.
For Money, it was no problem.
"If we didn't think he could handle it, we wouldn't have him up here," Methner said.
*****
Senior running back Christian Gordon has taken Money under his wing, while Jacobs plays an influential role in the on-field life of his predecessor.
So far, Money's most memorable victory was a 14-8 defeat of Dow on Oct. 19. Both teams were 5-3, and the winner received an automatic bid to the playoffs. Preparing him for the atmosphere and stakes at hand was the basketball game between Midland and Dow last winter.
"I found out what the game was all about," Money said of the city rivalry.
As a baseball and basketball player on varsity as a freshman, Money managed to develop a relationship with upperclassmen while making a name for himself.
Money, throughout seven games, has a 68.2 percent completion rate – the highest in the Saginaw Valley League. He's 58-of-85 passing for 638 yards, five touchdowns and two interceptions. On the ground, the sophomore has 204 yards on 49 carries and four scores.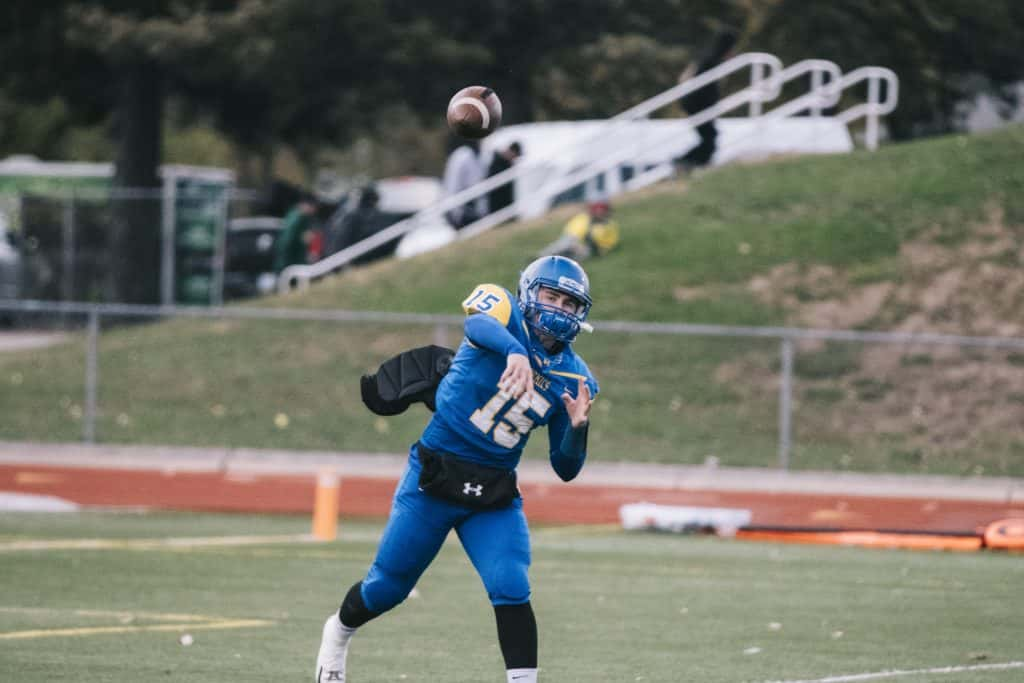 "The season has been perfect," Money said after defeating Dow. "My teammates have embraced me and have helped me fit in with the team."
Three months ago, Money never expected to be leading Midland into an MHSAA Division 2 playoff game against Swartz Creek.
"This is really helpful," Money said. "Getting this experience under my belt is going to help me out throughout the rest of my career."
Methner has remained close to Money since the sophomore joined the varsity team, training him step-by-step, game-by game.
"Al knows he's not where he wants to be yet as far as a finished product," Methner said. "He's making good progress.
"He will be a good one."