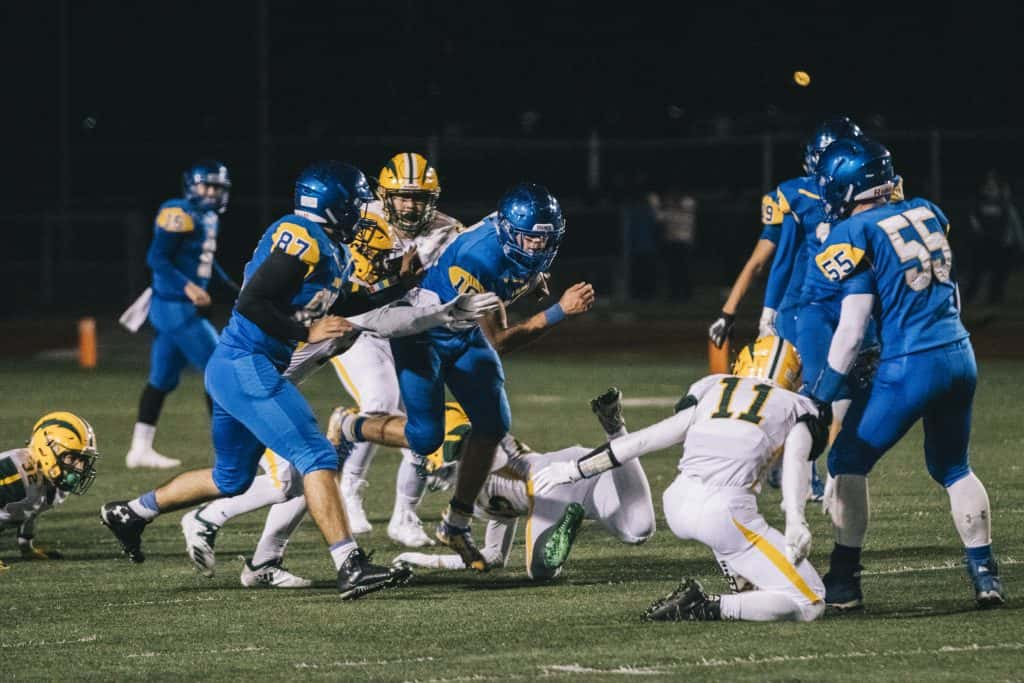 In the regular-season city championship, Midland escaped with a 14-8 victory for an automatic bid to the MHSAA Playoffs.
Even with five wins, Dow was able to made the playoffs. In the first round, Midland defeated Swartz Creek and Dow dropped Flushing in overtime – setting up a postseason bragging rights game.
More notably, a rematch.
Midland takes on Dow at Midland Community Stadium at 7 p.m. on Nov. 2 in the Division 2 district finals. The winner will face Walled Lake Western or South Lyon in the Division 2 MHSAA State Quarterfinals.
During the week leading up to the Chargers (6-4) taking on the Chemics (7-3) in the regular season, star Dow senior running back and receiver Nick Sierocki went down with a foot injury. Through eight games, he accumulated 1,427 yards and 22 touchdowns
Dow coach Jason Watkins, in his team's 34-31 overtime win over Flushing, came back from a 10-point deficit. His group has reached the district final game five times in the last six seasons.
"I'm really so proud of this team, of the culture that they are a part of, the foundation laid by the players before them and what they've done to grow and maintain our culture," Watkins said to the Midland Daily News.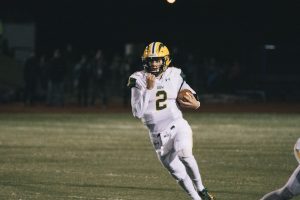 Wakins noted Midland sophomore quarterback Al Money looks like a seasoned veteran since taking over after Week 2 of the regular season. Leading the Chemics to four-straight wins, Money has completed 58-of-80 passes for 638 yards and five touchdowns on the season.
Opposing the sophomore standout is Dow senior quarterback Shane Astrike (pictured). He has thrown for 2,217 yards, 22 touchdowns and 10 interceptions. On the ground, he's run for five scores and 453 yards.
"The key thing is that we don't want to allow the big play," Midland coach Eric Methner said. "We played pretty good defensively against them the first time, but we also gave up some big plays. They'll make some plays with their receivers, and (Astrike is) an exceptional quarterback."
Even without Sierocki, Dow's offense is eye-popping.
Senior wide receiver Chase Perry has 535 receiving yards and six touchdowns. Fellow senior Brennan Doyle has caught three touchdowns on 298 yards. Meanwhile, multi-purpose weapon Evan Metiva has six scores – three receiving, three rushing.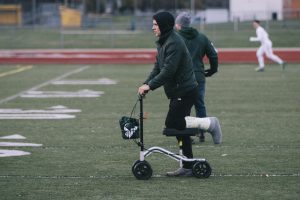 Despite his absence from in-game activity, Sierocki (pictured) has been with the Chargers every step of the way.
"Sierocki has been at every practice, every meeting (since getting injured)," Watkins said. "He's a positive influence. He has always taken his leadership role very seriously and has continued to do so."
If Money is not throwing the ball for Midland, senior running back Christian Gordon will make his presence felt. He has 147 carries for 979 yards and 12 touchdowns this campaign.
Throughout school history, Friday's matchup will mark just the fourth time Midland and Dow played each other in the regular season and playoffs. In 2005 and 2013, the Chemics won both.
Methner's group hopes to do the same this time around.
"The exciting thing for us is that (the top two seeds in the district losing) allows us to play another game at home," Methner said. "There's no better environment than having a playoff game at home."