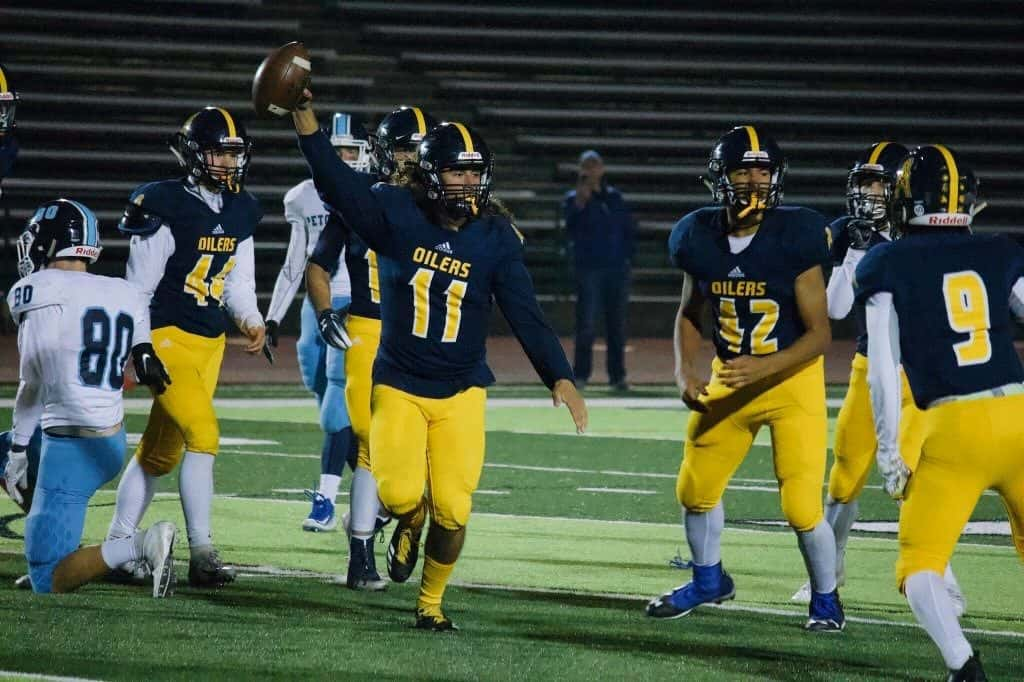 Mt. Pleasant coach Jason McIntyre knows his team is up for a challenge in the second round of the MHSAA Division 3 district final.
The Oilers (10-0) take on Cedar Springs at 7 p.m. on Nov. 2 at Community Memorial Stadium. Mt. Pleasant advanced with a win over Petoskey, while the RedHawks (9-1) downed Gaylord.
"That's going to be the toughest game we've played all season," McIntyre said. "This will be the biggest challenge."
The test McIntyre alluded to is Cedar Springs ability to score the football, especially through the run game. Through 10 games this season, the RedHawks have run the ball 95 percent of the time.
At the helm of Cedar Springs' offensive attack are three running backs – Sage Serbenta, Ryan Ringler and Lucas Pienton. The trio has combined for 2,075 yards and 23 touchdowns.
Serbenta leads the group with 886 yards and 10 scores. Of all the running backs on the roster, seven has scored more than once.
"They are going to run the full-house on every single snap and they're quick and explosive off the ball," McIntyre told the Morning Sun. "They're physical and they are going to run right at us. There's not a whole lot of guesswork."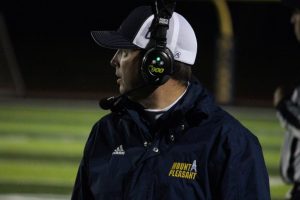 Starting quarterback Kolby Swank has not been called on to throw the ball often. Through the regular season, he was 20-of-27 for 207 yards, four touchdowns and two interceptions.
In the last four games, Cedar Springs has outscored its opponents 184-7. Its final three games of the regular season have been shutouts, a total score of 138-0.
"They're going to move the football so we're going to have to make some one-on-one tackles versus some good players," said McIntyre, whose defense has been outstanding in 2018. "Games like this come down to turnovers and explosive plays. We're going to have to move the chains and get some first downs while managing time and distance. We're also going to have to score some points."
Mt. Pleasant, on the other hand, has a potent offense of its own – led by senior quarterback Jackson Ostrowsky.
Ostrowksy is 82-of-136 through the air this season for 1,365 yards, 15 touchdowns and five interceptions. On the ground, he's gained 357 yards and nine touchdowns.
His main target through the air is his brother, Jo Ostrowsky. Jo has caught 25 passes from his brother for 494 yards and six scores.
The most interesting aspect of the Ostrowsky brothers is they are equally talented on the defensive end, posing as a threat against any opposing offense.
Whoever takes the district title between Mt. Pleasant and Cedar Springs advances to play Muskegon or Grand Rapids Christian in the regional final game.