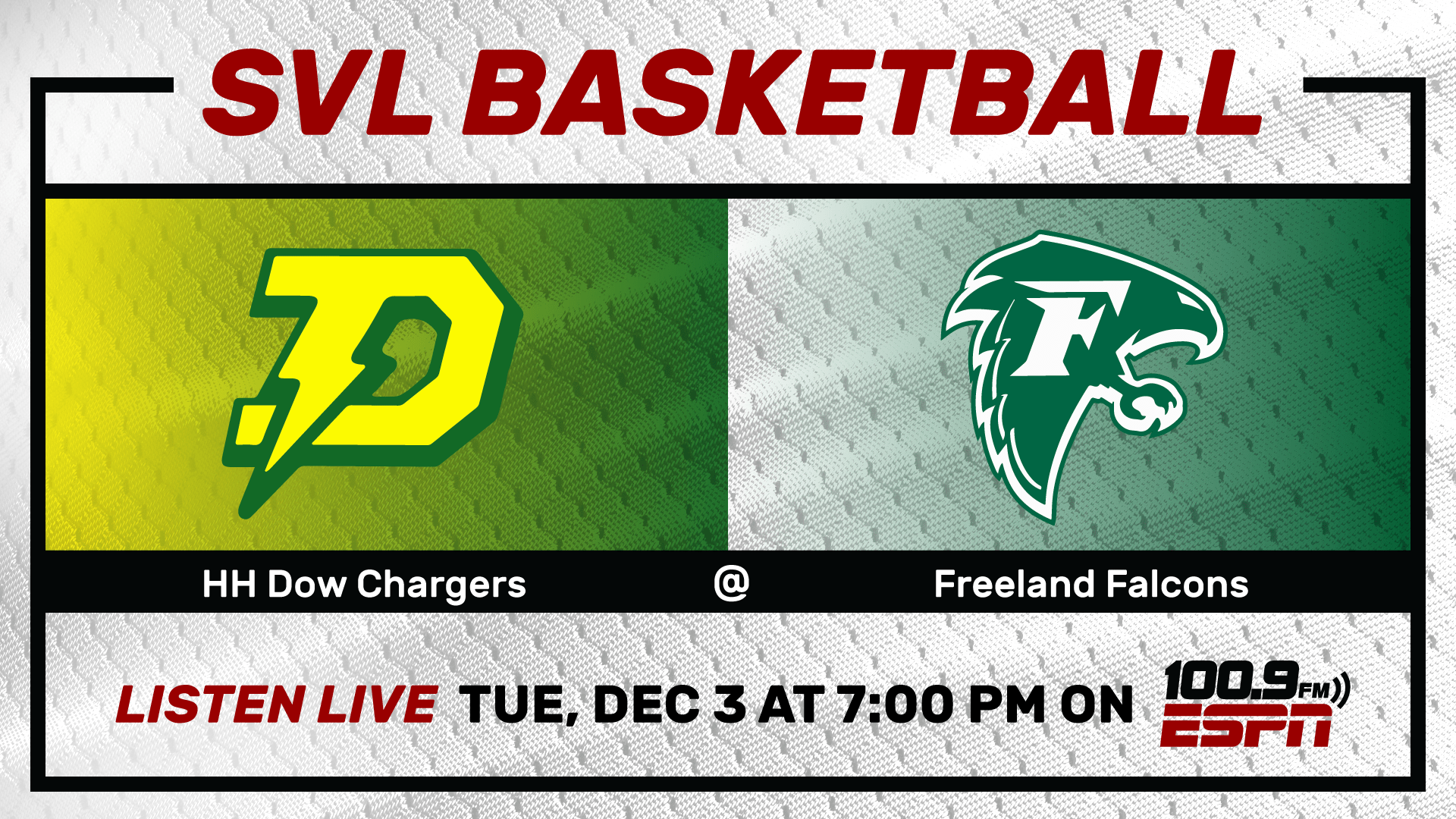 Tuesday night marked the beginning of the high school basketball season as the Dow girls pulled away from Freeland 42-26.
We were treated to a matchup of two elite programs to tip-off our SVL coverage. Both Dow and Freeland won more than 20 games last season, but both lost plenty of talent from a year ago.
The Chargers and Falcons were locked in a defensive battle early on, with the score 9-9 at the end of the first quarter. Both teams continued to struggle from the field in the second quarter but Dow was able to take a 19-15 lead into halftime.
The third quarter was a turning point for Dow. Shots started to fall and the defense locked in, allowing the Chargers to make a 16-3 run in the period. Despite improving offensively in the fourth quarter, Freeland couldn't make a dent in the deficit and Dow held on for the road win 42-26.
Final Stats – Dow
Jada Garner – 19 points
Abby Rey – 9 points
Chloe McVey – 5 points
Jenna Schaefer – 3 points
Alyssa Keptner – 2 points
Katelyn Murray – 2 points
Kennedy Caldwell – 2 points
Final Stats – Freeland
Kadyn Blanchard – 8 points
Kirsten Spegel – 6 points
Sydney Herring – 3 points
Mae Barringer – 3 points
Peyton Hansen – 2 points
Hannah Niederquell – 2 points
Whitney Farrell  – 2 points