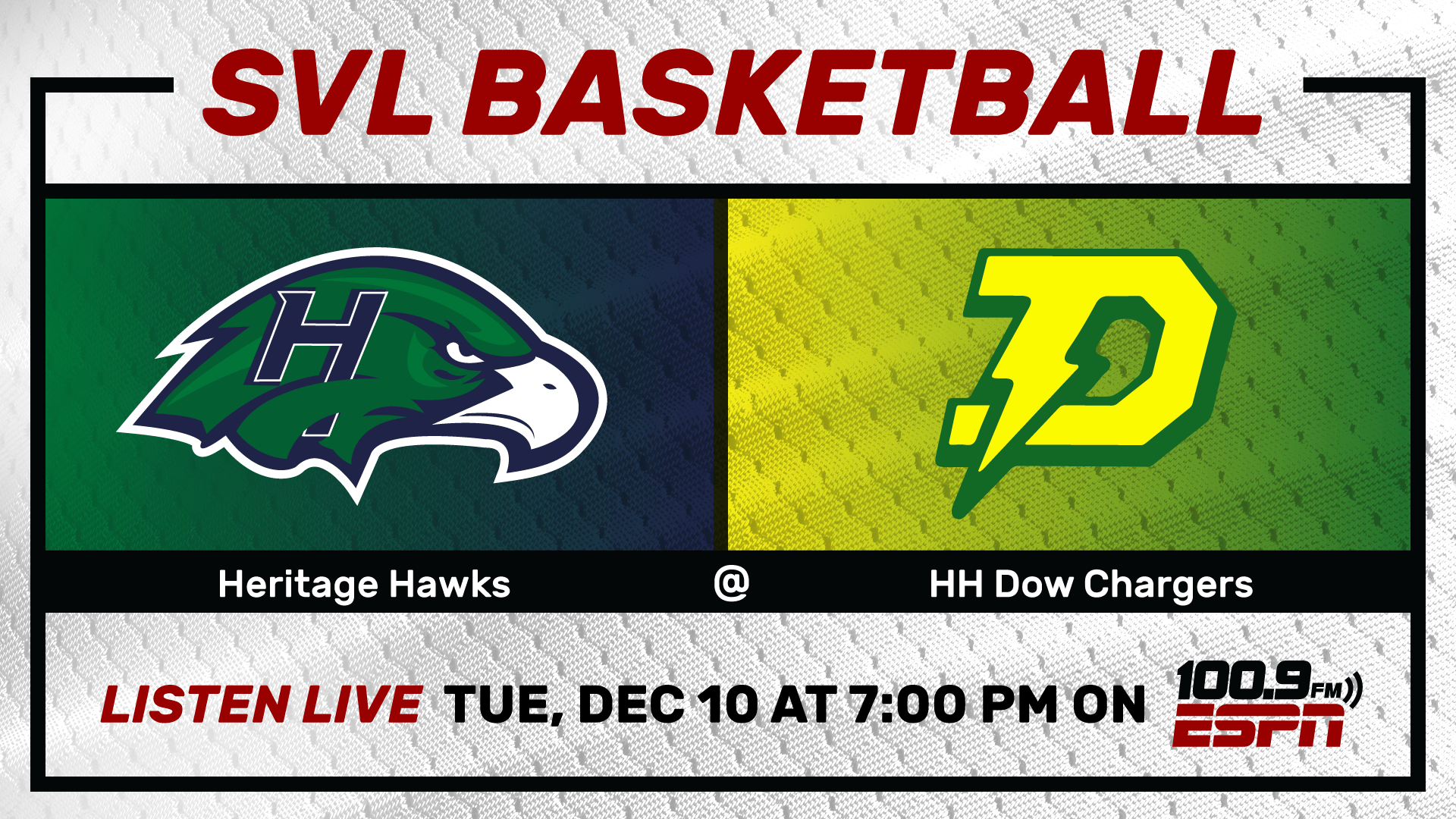 The 2019-20 boys basketball season tipped off Tuesday night as Heritage beat Dow on the road 73-63. Fans of defense might not have enjoyed the game, which quickly turned into a track meet filled with transition layups and 3-pointers. 
Dow's hot shooting from outside propelled them to a 20-13 lead after the first quarter. That's when the three-headed attack of the Hawks took over. Christian Dobis, Cade Beall and Parker Day combined for 30 points in the second quarter to give Heritage a 43-35 lead at halftime. 
The Chargers battled back, pulling ahead for a one-point lead going into the fourth quarter. But thanks to the efforts of Dobis and Beall, Heritage was able to hold off Dow for a 73-63 win. 
Click here to listen to the full game.
Heritage Stats
Cade Beall: 25 points
Christian Dobis: 23 points
Parker Day: 12 points
Chris Parker: 8 points
Evan Booker: 3 points
DaRon Sherman: 2 points
Dow Stats
Jacob Tomsich: 17 points
Anthony Zeitler: 16 points
Justus Drabik: 16 points
Riley Nelson: 5 points
Nathan Burgard: 3 points
Andrew Brandon: 2 points
Nathan Nichols: 2 points
Drew Huber: 1 point