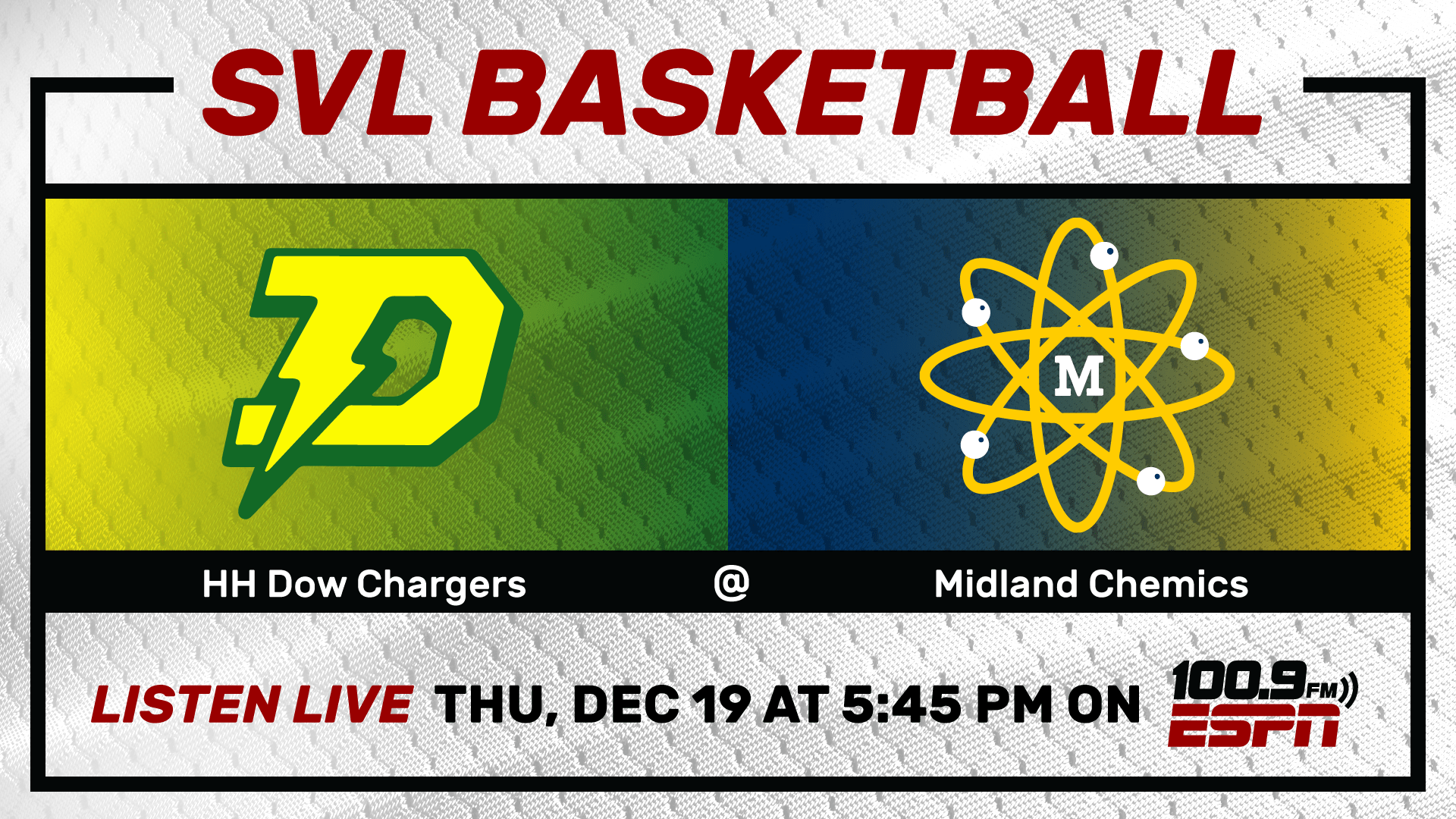 In the second game of our rivalry doubleheader, the Dow Chargers toppled the Midland Chemics 44-29.
Dow jumped ahead 13-5 in the first quarter thanks in part to two three-pointers from Jacob Tomsich. The offense started to click for Midland in the second quarter and they pulled within four at halftime. Bryce Albrecht had all six of his points in that quarter to help fuel the Midland run.
In the third, Dow started to slowly widen the lead as Midland's offense lost steam again. The Chemics only scored nine points in the second half and the Chargers came away with the rivalry win on the road 44-29.
Dow Stats
Jacob Tomsich – 17 points
Justus Drabik – 12 points
Drew Huber – 5 points
Riley Nelson – 4 points
Nathan Nichols – 3 points
Anthony Zeitler – 2 points
Aidan Murphy – 1 point
Midland Stats
Jason Davenport – 12 points
Bryce Albrecht – 6 points
Drew Barrie – 4 points
Zach Streich – 3 points
Carter Hazen – 2 points
Kyle Leigeb – 2 points