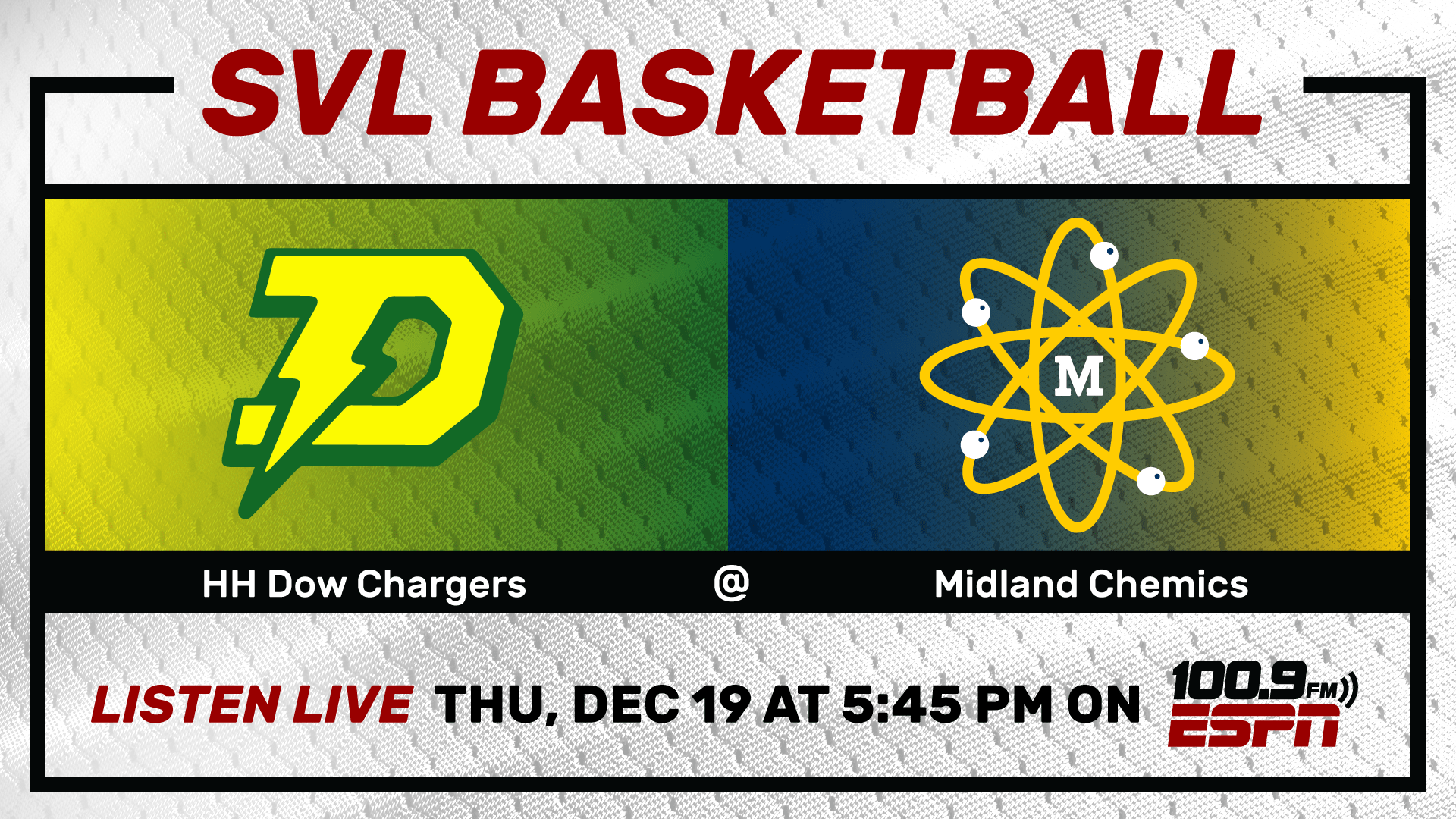 In game one of our rivalry doubleheader, Midland used its smothering defense to shut down Dow and win 38-31.
The Chargers raced ahead of the Chemics in the first quarter thanks to three-pointers from Chloe McVey, Katelyn Murray and Abby Rey. Dow stayed in front of Midland at halftime 19-17. That's when the defense really turned up.
There were only three total points scored in the third quarter between the two teams, and they all came from Midland free throws.
Owning a one-point lead going into the fourth quarter, Midland's Anna Tuck took the game over, scoring 10 of her 20 points in the final frame and propelling the Chemics to a 38-31 victory.
Midland Stats
Anna Tuck – 20 points
Sydnie Schafer – 8 points
Olivia Carpenter – 6 points
Alyssa Chritz – 5 points
Dow Stats
Chloe McVey – 8 points
Jada Garner – 7 points
Abby Rey – 7 points
Alyssa Keptner – 6 points
Katelyn Murray – 3 points