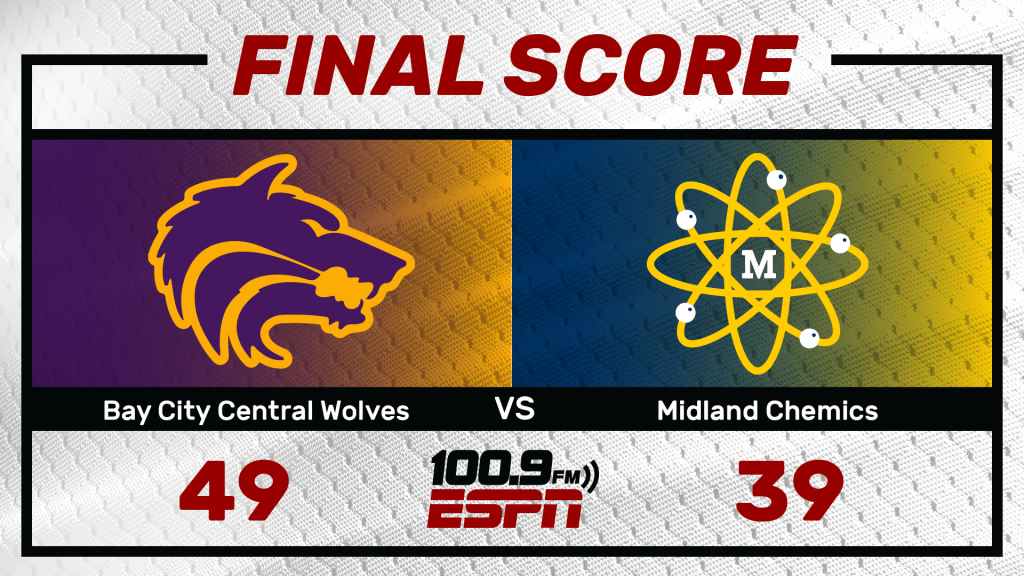 By Blake Froling
It has been a long season for Bay City Central, making Tuesday night's road win over Midland that much sweeter.
The Wolves beat the Chemics 49-39 thanks to 15 points from senior Hayden Jatczak. Bay City Central also leaned on two freshmen to help secure the win. Cameron Washington and AJ Kaczanowski combined for 16 points and helped hold off a second-half push from Midland. 
Bay City Central took a 24-22 lead into halftime on Midland's senior night. Neither team was able to gain much ground on one another.
Midland sophomore Drew Barrie took over the game in the third quarter, scoring nine of the team's 11 points in the frame. He finished with 17 points on the night and brought the game back to a 33-33 tie going into the fourth.
Bay City Central's defense clamped down on Midland in the fourth quarter, holding them to six points in the final eight minutes. The Wolves pulled away late for the 49-39 win. 
Bay City Central Wolves Final Stats
Hayden Jatczak: 15 points
Cameron Washington: 10 points
Michael White: 10 points
AJ Kaczanowski: 6 points
Jacob Brown: 6 points
Demarcus Allen: 2 points
Midland Chemics Final Stats
Drew Barrie: 17 points
Zach Streich: 8 points
Jason Davenport: 6 points
Nick Long: 4 points
Danny Terburgh: 2 points
Owen Jozwiak: 2 points