By Blake Froling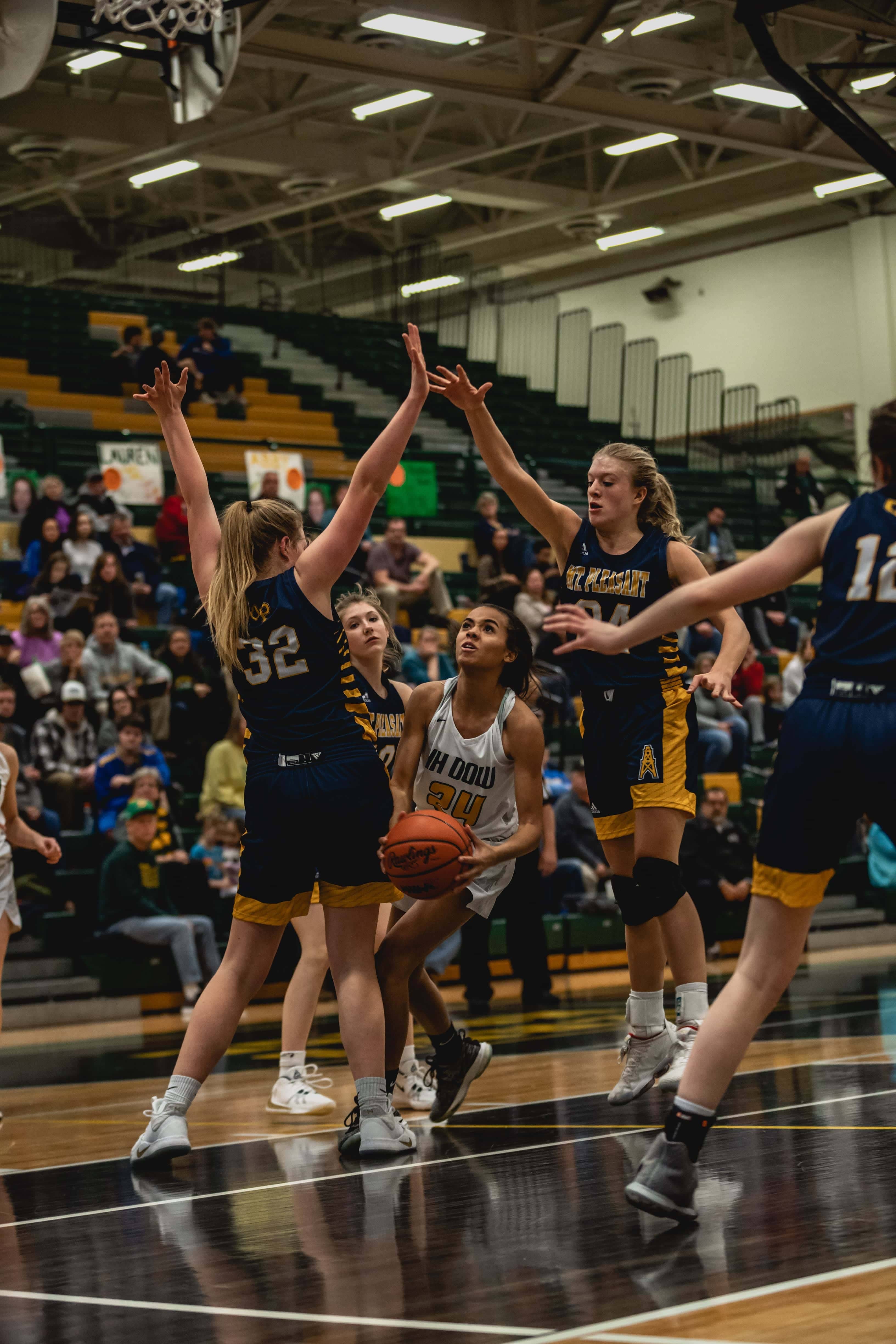 Round three of the city rivalry is coming on Friday night in the District Final.
Dow throttled Mount Pleasant 72-22 and Midland survived Bay City Western 50-44 on Wednesday night in the girls District Semifinals.
Chargers Money From Downtown
Dow put on a shooting clinic in game one of the playoff doubleheader. The Chargers hit five three-pointers in the first quarter alone, propelling them to a 24-6 lead. The score never got closer.
This hot shooting performance came just two days after Dow hit 11 threes against Bay City Central in the District Quarterfinal. Five different Chargers connected from deep for a total of 11 threes on the night. 
Five Chargers also scored in double figures, led by SVL North MVP Jada Garner with 15 points. Mount Pleasant junior Mackenzie Egger scored 15 of the team's 22 points. 
Dow Chargers Final Stats
Jada Garner: 15 points
Katelyn Murray: 14 points
Chloe McVey: 11 points
Alexa Kolnitys: 11 points
Abby Rey: 10 points
Alyssa Keptner: 6 points
Kourtney Fischer: 2 points
Kennedy Caldwell: 2 points
Mount Pleasant Oilers Final Stats
Mackenzie Egger: 15 points
Paige Hassen: 3 points
Katie Schell: 2 points
Keelin Wheaton: 2 points
Chemics Rally Late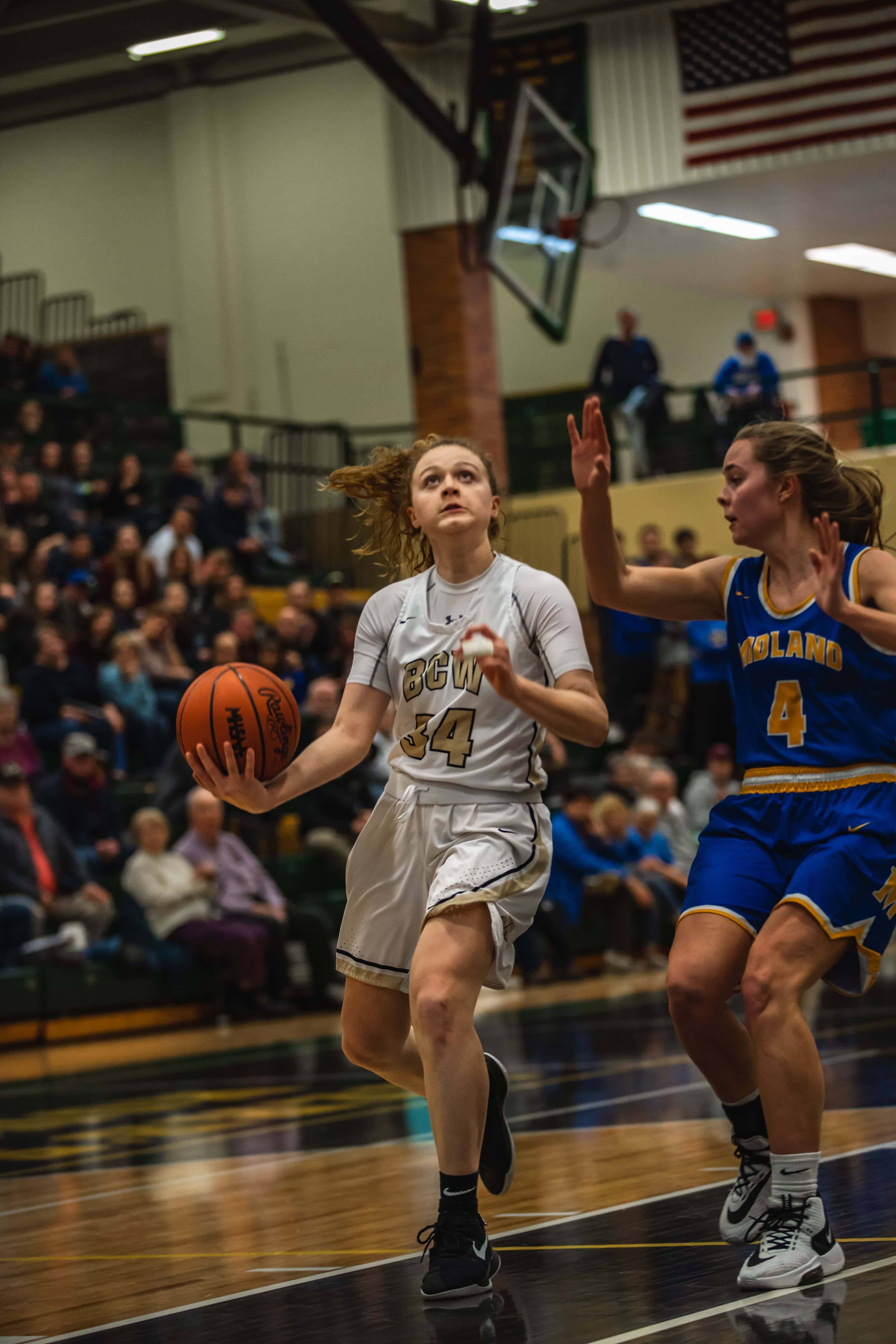 Game two of the night was much closer than the opener. Western had already lost twice to Midland in the regular season and looked headed for their third early in the game. Midland's Jordan Phillips sank two early threes to help give the Chemics a 14-9 lead after one. 
Coach Brian Merritt must have said the magic words in the huddle because the Warriors looked like a new team in the second quarter. Their defense led to easy buckets and six different players scored as Western outpaced Midland 21-9 in the second quarter. Megan Lukowski's defense was especially impressive throughout the entire night.
Western held serve in the third quarter and extended their lead to 35-25 with 5:35 left in the frame, but didn't make a shot for the rest of the quarter. Midland's defense began to clamp down on the Warriors and the 10-point lead was methodically whittled down.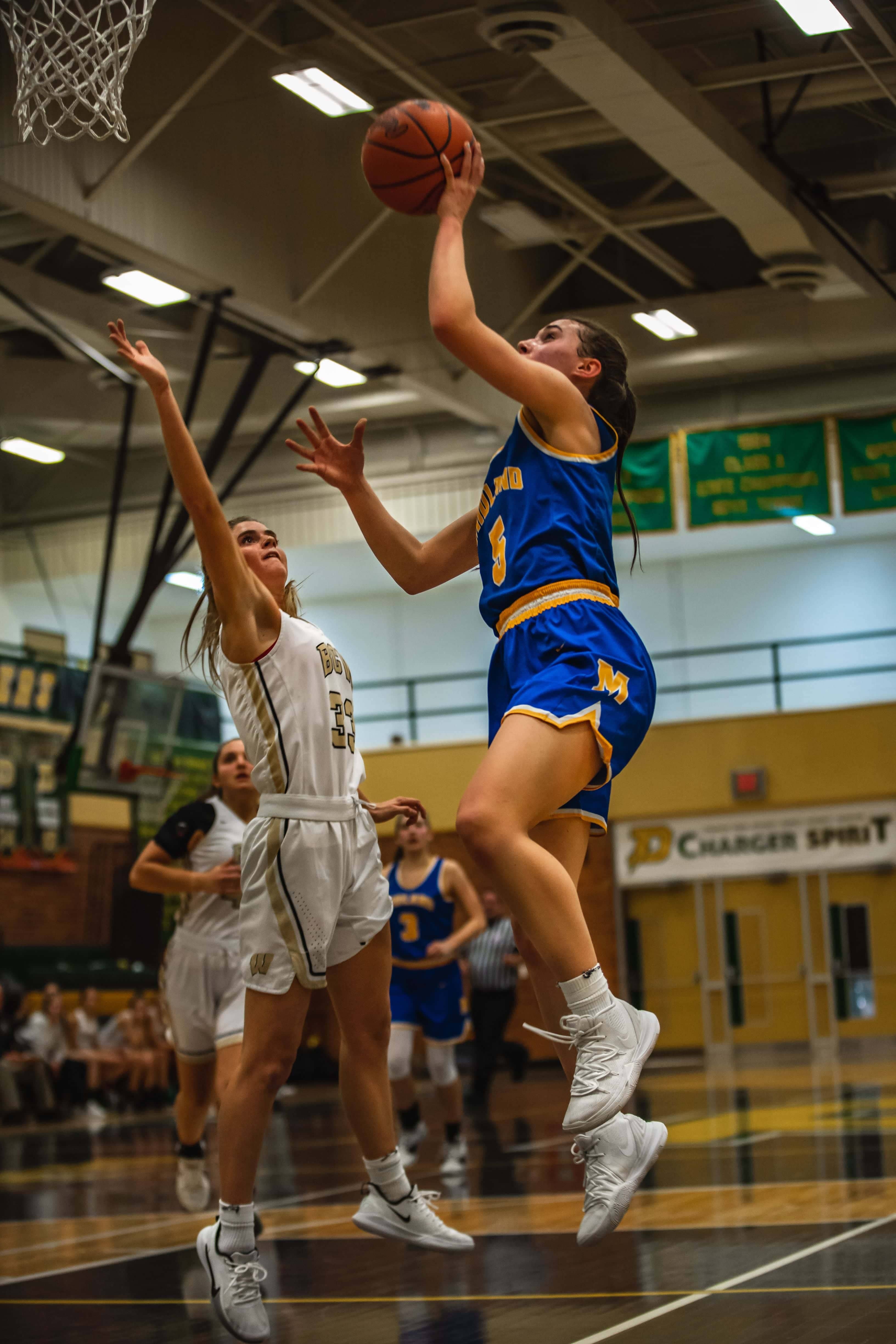 Midland junior Anna Tuck ran in for a layup in the opening seconds of the fourth to tie the game at 36 and cap an 11-1 run for the Chemics. Both teams went back and forth but Midland controlled the final minutes. Maddie Lang secured an offensive rebound and drew a foul with less than a minute left and Midland up by two.  She made both clutch free throws to give Midland a four-point lead with 25 seconds left and essentially iced the game. 
With the win, Midland improves to 19-3 on the season, giving the Chemics their most wins in a season since 2014 when they reached the Regional Final.
Midland Chemics Final Stats
Jordan Phillips: 12 points
Olivia Carpenter: 12 points
Anna Tuck: 12 points
Sydnie Schafer: 10 points
Maddie Lang: 4 points
Bay City Western Warriors Final Stats
Megan Lukowski: 11 points
Paige Humerickhouse: 11 points
Grace Weitzel: 11 points
Brianna Rozek: 4 points
Sarah Plambeck: 3 points
Adaline Ziehmer: 2 points
Breanna Meyers: 2 points
Dow vs. Mount Pleasant Audio
Midland vs. Bay City Western Audio