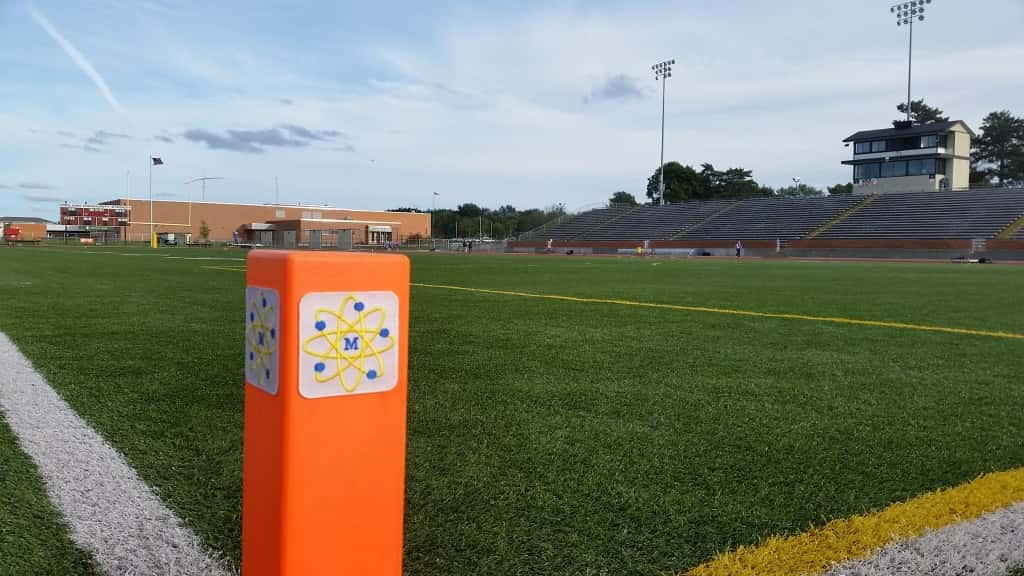 With no major surprises in Week 6, the DPR sees some fine tuning as we head into Week 7 that sees four of the top six teams go head-to-head.
Lapeer remains perched atop the power rankings, due in large part because they haven't really been challenged yet this season. Their toughest game came against Mt. Pleasant on Sept. 25, a game they won 35-14. The Oilers were without do-it-all playmaker Kalebb Perry for the contest, but it's unlikely he would've made a 21-point difference.
With the toughest part of their schedule ahead of them in the final three weeks of the regular season, the Lightning need to sharpen their focus if they'll make a deep run in the MHSAA Playoffs; something they didn't do last year bowing out in the 2nd round. That stretch begins Friday night on ESPN 100.9-FM as the Saginaw Valley League Game of the Week features two undefeated teams in Lapeer and Midland.
The aforementioned Chemics don't move ahead of Lapeer this week, despite a win against a potential playoff team in Carman-Ainsworth and being ahead of the Lightning in MHSAA Playoff Points (93.333 vs 80.000). Midland, in fact, ranks 11th in the entire state of Michigan in playoff points. Wins against Traverse City West, Mt. Pleasant and Carman-Ainsoworth have aided their rise up the MHSAA rankings, but this is week is their chance to prove to everyone they're for real.
Behind-the-scenes: In the booth for @ESPN1009's broadcast of Carman-Ainsworth vs Midland. #SVL #MHSAAFB pic.twitter.com/a3bvTji1de

— Matt DeVries (@DeVries_Matt) October 2, 2015
With Lapeer in town, you beat the Lightning at your stadium in front of your fans on Friday, that's a statement. It also sets up the potential for Midland to be playing for a perfect regular season in Rivalry Week against Dow on Oct. 23, just one season after having their streak of 37 consecutive winning seasons snapped.
Dow stays put after slugging through a 27-12 road win against a better-than-their-record-shows Bay City Central squad. The Chargers' only blemish on their record is a Week 1 loss at Mt. Pleasant, a game during which they looked to still be working out the kinks on both sides of the ball. During their five-game winning streak, Dow's average margin of victory is a shade over 26 points per game. Powers Catholic was the only team to give them a scare back in Week 5.
Powers Catholic and and Mt. Pleasant each jump two spots in the rankings while Davison falls one spot from last week after an unconvincing 35-21 win at Bay City Western.
Heritage and Southwestern played the lowest scoring game of the season in the SVL in which the Hawks emerged with a 7-6 win. Heritage, who's been battered by injuries this season, moves up two spots.
Check out the full rankings below.
1. Lapeer (6-0)
2. Midland (6-0)
3. Dow (5-1)
4. Powers Catholic (4-2)
5. Mt. Pleasant (4-2)
6. Davison (4-2)
7. Carman-Ainsworth (3-3)
8. Bay City Central (2-4)
9. Saginaw (2-4)
10. Heritage (2-4)
11. Bay City Western (1-5)
12. Southwestern (1-5)
13. Arthur Hill (0-6)
14. Northwestern (0-6)