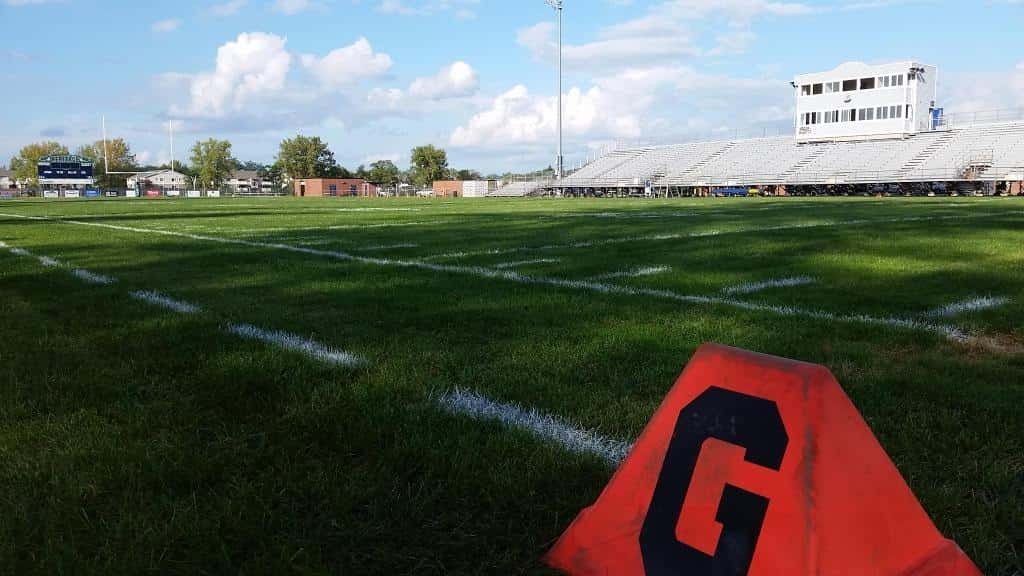 Heading into Week 5 of the high school football season, it's time we start taking a look at the teams in the Saginaw Valley League and where they rank overall. Through the first four weeks of the season, we've seen eight different teams with our ESPN 100.9-FM SVL Game of the Week (visit our Saginaw Valley League page for more info).
This is where we introduce the "DeVries Power Rankings" or "DPR" which will be compiled each week throughout the rest of the regular season. We've seen some of the best teams in the SVL so far this season and we're starting to see who is emerging as contenders in both the Blue and Red Divisions.
When we look at the Blue, there are the obvious top two teams in Dow and Powers Catholic. We will see this matchup on Friday in Week 5, the midway point of the regular season.
The Chargers (Dow) stumbled out of the gate in Week 1 in a highly-anticipated game in Mt. Pleasant at the newly-renovated Community Memorial Stadium against the Oilers. With Bay City Western transfer Bruce Mann playing his first game in a Dow uniform, the offense sputtered in the 1st half and the lead was too much to overcome as Mt. Pleasant earned the 34-20 victory.
We had the chance to see Powers in Week 3 against the Warriors in Bay City during which the Chargers produced a convincing 45-7 victory. With the likes of Noah Sargent at quarterback, running back Reese Morgan, Luke Brcic at wide receiver, among others, Powers looks to have a strong program once again this year and has also won three in a row like Dow, after dropping their opener 27-11 to Flushing.
Midland and Lapeer are carrying the flag for the Red in 2015 and both figure to be major parts of the Division 1 MHSAA Football Playoffs conversation. Both the Chemics and Lightning carry unblemished 4-0 records into Friday night. Midland was featured on ESPN1009.com in Week 2 as they visited a soggy Engel Stadium in Bay City and easily dispatched the Wolves 48-7. Lapeer did much the same against Saginaw Heritage with a running clock in the 2nd half en route to a shutout, 49-0 against the Hawks. They will meet at Midland Community Stadium in Week 7, a game you will hear on ESPN 100.9-FM.
Now through the end of the regular season, a new DPR will be released each Wednesday. Here's how I think the league shakes out as it stands right now.
1. Lapeer (4-0)
2. Midland (4-0)
3. Powers Catholic (3-1)
4. Dow (3-1)
5. Mt. Pleasant (3-1)
6. Carman-Ainsworth (2-2)
7. Davison (2-2)
8. Bay City Western (1-3)
9. Bay City Central (1-3)
10. Saginaw (1-3)
11. Heritage (1-3)
12. Southwestern (1-3)
13. Arthur Hill (0-4)
14. Northwestern (0-4)