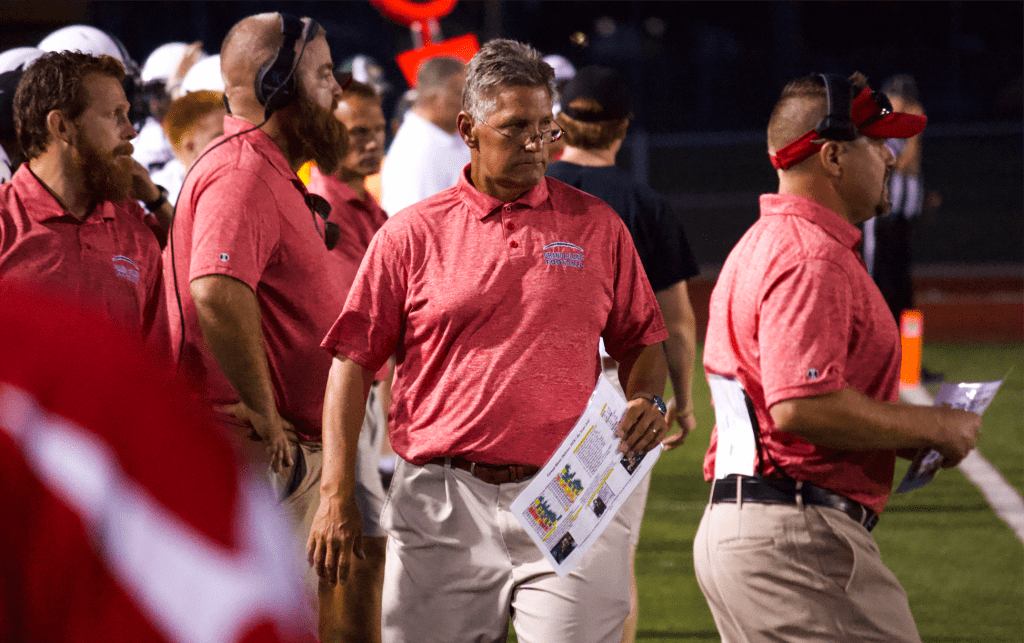 By @EvanPetzold
Five months before the 2018 football season, Grand Blanc head coach Clint Alexander was diagnosed with cancer.
Eleven days ahead of the Bobcats' Saginaw Valley League-opener against Midland Dow, assistant coach Pat Mullaly was killed in a car accident.
Instead of backing down, Grand Blanc battled the obstacles, dedicated the season to Mullaly and came out with a 38-35 victory against Dow, an SVL powerhouse, last Thursday.
"I think we won that game the same way we survived everything else," Alexander said. "We have tried to teach these kids not to quit when things go wrong. (Dow) was storming back, but we didn't flinch.
"When the kids found out I was sick, they rallied. When we lost Coach Pat, they rallied."
After two years of cancer going undetected, Alexander was eventually diagnosed in March 2018. He lost 40 pounds, taste buds, energy, strength and much more after a mid-February surgery to remove his Parotid Gland, which revealed a positive test for cancer. What followed were tests that revealed the cancer was present in a few lymph nodes near the original location.
The 53-year-old, diagnosed with an extremely rare type of cancer, went through a full neck dissection to remove several lymph nodes and other matter. Despite the devastating news, Alexander fought back with 30 treatments of radiation that ended in June.
As of late July, he began to feel like himself again. One game into the 2018 season, he is just getting his taste buds back, which he said serves as a great diet.
During a preseason team meeting where the Grand Blanc players shared their life stories, many brought up tough times – including multiple stories involving family members with cancer. The team discussion segued into Alexander diving into the details of his story.
"When Coach Alexander got cancer, that hit everybody hard," senior defensive back Kortez Toles said. "The environment he brought to our school was all about love. That hurt everyone."
Leaving Woodberry Forest School following the 2016 season, Alexander wanted to return to the state of Michigan. At the all-male, private boarding school, he compiled an 82-31-1 record over 12 seasons at Woodberry, winning the prep league championship eight times. He sent 87 student-athletes to play college football and three to the NFL.
The Albion native applied for head coaching jobs and was offered the position at Grand Blanc and Brother Rice. He had a decision to make.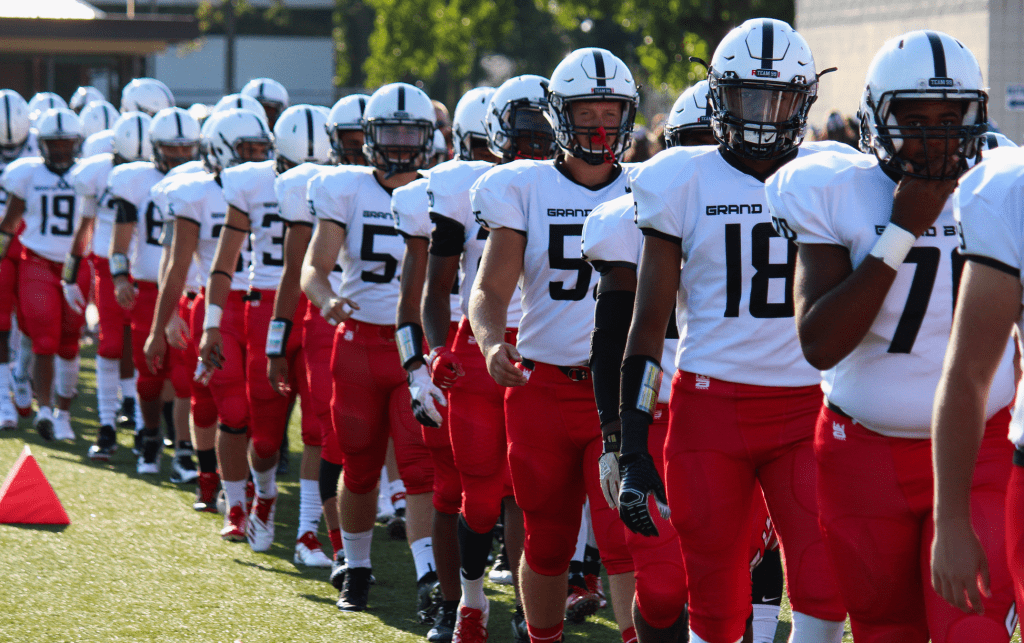 Brother Rice is a powerhouse football program and has made the MHSAA Division 2 playoffs in 19 of the last 20 seasons dating back to 1998. For Grand Blanc, the team has made the Division 1 playoffs 13 times in the last 20 years.
Alexander picked Grand Blanc, but not until he had a mysterious conversation with a woman on a bus at the airport heading back to Virginia without a clue of his future.
The older lady asked Alexander, "Which place needs you the most?"
The truth behind the decision was Grand Blanc needed him more as a football coach, but also as a mentor to students in the area.
Alexander said discussing his options with the woman on the bus was like talking to his mother in heaven. His mother passed away from cancer in 2007 and was one of the main reasons why he began coaching.
But, while the process of deciding to come to Grand Blanc was tough for coach, nothing could've prepared his team for what happened two weeks before Alexander's second season in charge.
Mullaly died on Aug. 12 after being involved in a car accident one day earlier. He coached the players in Grand Blanc's program since they were kids. He had a lasting relationship with many on the team. About 200 players and 30 coaches shared memories of Mullaly on Aug. 13 before practice.
"It touched us hard," Toles said. "When I was a freshman, he told me how good of a player I could be. I never played football, but he believed in me. All he wanted was the best for us. We get our wins for him."
Alexander, upon consulting the other coaches and football seniors, plans to have a special dedication to Mullaly during the season.
"You don't quit on people you care about," Alexander added. "If you're at our practice, you'll watch kids say, 'Hey, I love you.' That's not usually a boy thing, but it helps when things are sticky like this."
Playing their first game without Mullaly since the 2013 season, the Bobcats managed to secure a three-point win. Many players wore white shirts or cleats with the writing, "R.I.P. Coach Pat," dedicating the game to the late coach.
"I know he's smiling down," Toles said of Mullaly. "We had a good win."