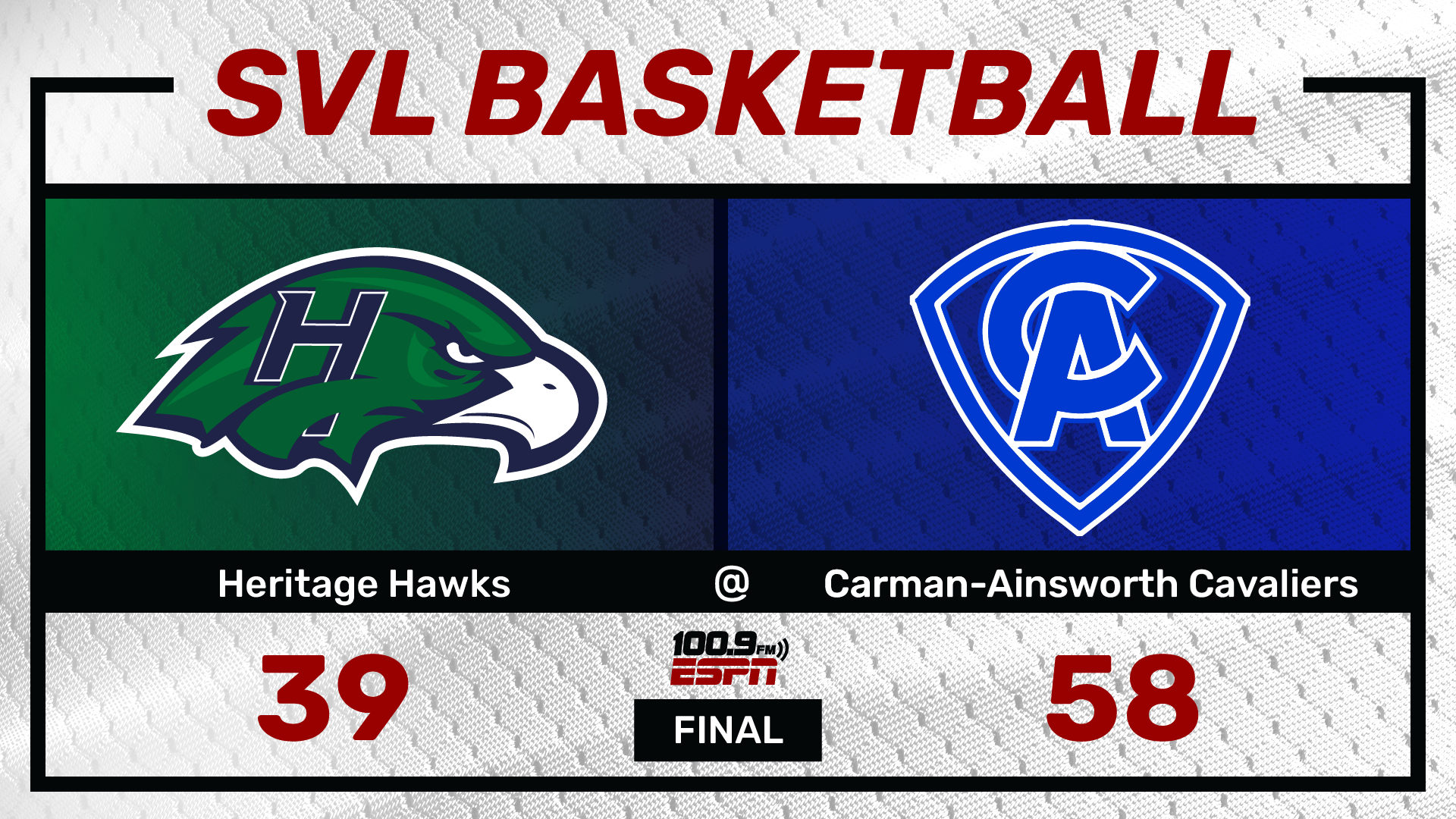 For the first time since 2011, the Carman-Ainsworth girls took down the Heritage Hawks 58-39.
The No. 5 Cavaliers had lost nine games in a row to Heritage coming into Tuesday night's game, including back-to-back playoff losses. This year would prove different for the Cavs.
Aaliyah McQueen came out red hot for Carman-Ainsworth, hitting three three-pointers in the first quarter to propel the Cavs to a 17-12 lead after one. McQueen, an Illinois commit, finished with 15 points. The Hawks mostly stayed even with the Cavs in the second quarter thanks to threes from Lauren Gunn, Zar'ria Mitchell, and Jada McCree, but Carman-Ainsworth took a 29-23 lead into halftime.
The second half proved to be a defensive battle controlled by the Cavaliers. They outscored Heritage 29-16 thanks to stingy interior defense that forced a plethora of turnovers. Jessiana Aaron, who did not play in the first half for Carman-Ainsworth, provided a much-needed spark on both ends of the floor. She finished with 15 points and forced a number of turnovers that helped seal the victory for Carman-Ainsworth 58-39.
Carman-Ainsworth final stats
Jessiana Aaron – 15 points
Aaliyah McQueen – 15 points
Armoni Strozier – 11 points
Chenelle King – 7 points
Arie Lewis – 7 points
DeAndrea' Smith – 3 points
Heritage Hawks final stats
LoLo Reed – 14 points
Lauren Gunn – 8 points
Zar'ria Mitchell – 8 points
Jada McCree – 3 points
Terre'ya Moore-Russell – 2 points
Keyonie Champion – 2 points
Tina Nickleberry – 2 points